Cala Health wearable reduces essential tremors by 80%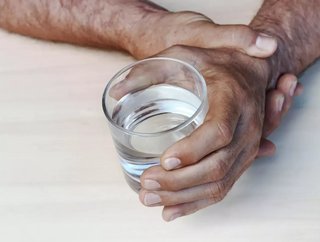 New data from Cala Health shows their wearable device can dramatically reduce essential tremors
Cala Health, a bioelectronic medicine company developing wearable therapies for chronic disease, has created a non-invasive therapy that can substantially reduce essential tremors. 
Essential tremor is a neurological disorder that causes the hands, head, legs or other parts of the body to shake rhythmically. It is difficult to diagnose and often confused with Parkinson's disease. 
Cala Trio therapy is a wrist-worn device calibrated to treat tremor symptoms. It delivers electrical stimulation to nerves in the wrist, which then project to central brain networks that are responsible for generating hand tremor in ET. Stimulation of these nerves is thought to disrupt the central neural network causing hand tremors and provide temporary and meaningful tremor reduction in the treated hand. 
Research by Cala Trio showed their device can dramatically decrease tremors. Key findings gathered from 58 patients observed during the study include: 
50% of patients experienced a twofold improvement in tremor power with the month-long use of Cala Trio when used for 40-minutes on-demand.
88.1% of patients with significant tremors experienced significant tremor reduction; 83.6% with moderate tremor reported improvement in and 79.6% of those with mild tremors reported improvement 
Ben Duncan, an Air Force Veteran and ET patient, said Cala Trio had made a dramatic difference to his life. "I can remember having such a bad day with my hand tremors that my wife of 43 years had to spoon feed me. Now with the simple use of the device, I can write clearly, grasp and hold glasses without spilling, I feel like I am back to my normal self again." 
"Essential tremor is one of the most common movement disorders in adults, but is unfortunately met with unsatisfactory treatment options - ineffective medications and invasive surgery" explained Dr Kalea Colletta of Edward Hines Jr. VA Medical Center, Department of Neurology. "I meet with patients from all walks of life and each one deserves an easy-to-use therapy option for relief of their tremor symptoms." 
Cala Trio will be presenting their research at the International Parkinson and Movement Disorder Society (MDS) 2021 virtual congress later this week.  "The evidence presented at the MDS virtual conference highlights how personalised Cala Trio is and just how impactful it can be in treating patients with mild to severe tremor symptoms" Colletta added.