The Cambridge-1 supercomputer - here's all you need to know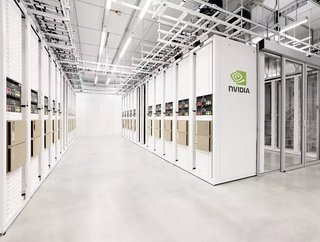 One of the world's fastest supercomputers has launched in the UK and is dedicated to healthcare. Here's everything you need to know about the Cambridge-1 
What  The Cambridge-1 has officially launched, considered the UK's most powerful AI supercomputer and one of world's fastest. It's powered by 100% renewable energy, hosted at a data centre owned by Kao Data. 
Why The Cambridge-1 is dedicated to healthcare, and will be used by scientists and healthcare experts to research digital biology, genomics, quantum computing and AI. The first projects to launch include exploring the use of AI in drug design, improving the accuracy of finding disease-causing variations in human genomes, and researching conditions that affect the brain such as dementia. 
The latter project is being undertaken by King's College London and Guy's and St Thomas' NHS Foundation Trust, who will use the Cambridge-1 to create synthetic brain images by learning from tens of thousands of MRI brain scans with different ages and diseases. 
The aim is to gain a better understanding of conditions like dementia, stroke, brain cancer and multiple sclerosis and enable earlier diagnosis and treatment. The researchers also plan to share this synthetic data model with researchers and startups.  
Who US technology company NVIDIA are behind the supercomputer, who have invested  $100 million into the project.  
There are five organisations involved in initial projects: AstraZeneca, GSK, Guy's and St Thomas' NHS Foundation Trust, King's College London and Oxford Nanopore Technologies. 
Where It's hosted on Kao Data's Harlow data centre in Cambridge, the city after which it is named. NVIDIA also plan to build an AI Center for Excellence in Cambridge, which will feature another supercomputer with technology from Arm, the software company they recently acquired. 
They say... Jensen Huang, founder and CEO of NVIDIA, says the supercomputer will have a global impact: "Cambridge-1 will empower world-leading researchers in business and academia with the ability to perform their life's work on the UK's most powerful supercomputer, unlocking clues to disease and treatments at a scale and speed previously impossible in the UK. 
"The discoveries developed on Cambridge-1 will take shape in the UK, but the impact will be global, driving groundbreaking research that has the potential to benefit millions around the world."
Lee Myall, CEO at Kao Data, also believes the Cambridge-1 will have an important, positive impact around the world: "Disease prevention, climate change and efforts to drive a post-pandemic, green recovery are some of the most pressing issues of our time.  
"I believe that Cambridge-1, and the continued efforts of its founding partners will be instrumental for the future of humankind. At Kao Data, we are delighted to be hosting the UK's fastest supercomputer sustainably, and supporting ambitions to build back better through our work with NVIDIA."