Canadian network forms to study big data for aging society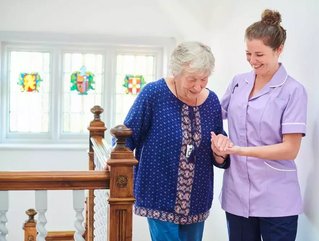 The $6.6 million initiative will train future analysts to provide big data solutions...
A group of analysts have formed a consortium based at Canada's McGill University with the aim of harnessing big data solutions to address the country's aging demographic. 
The Consortium on Analytics for Data-Driven Decision-Making, or CAnD3 for short, will address the potential social and health issues caused by the increase in people aged 65 and over. The consortium hopes to help fill the skills gap by providing training in population analytics that's specific to aging societies.    
Since 2016, adults over 65 in Canada have outnumbered children aged 14 and under. Dr. Amélie Quesnel-Vallée, CAnD3 Director and Canada Research Chair in Policies and Health Inequalities at McGill University, explains how big data can help. "The unprecedented volume, variety and velocity of big data offers tremendous opportunities to provide key insights on urgent social and health issues for our aging population.
"But there is a bottleneck. 65 per cent of employers report a skills shortage in data analytics. There's also a dearth of people trained to evaluate and analyze all the data produced and communicate findings meaningfully to a wide range of stakeholders."
Canada is one of many countries where the population is aging. In Japan it is estimated that by 2030 one in every three people will be 65 or older . Meanwhile in the UK the number of people over 85 is set to double in the next 20 years. This presents a number of healthcare challenges, such as increased demand for care. 
 CAnD3 has received $2.5 million grant from the country's Social Sciences and Humanities Research Council (SSHRC) and $4.1 million from partner organisations in Canada, the US, the UK and Germany. 
The initiative draws on the collaboration of 32 partners, which include 15 Canadian and international universities, as well as public, not-for-profit and private sector organisations. CAnD3 will provide a one-year skills training program to graduate students called Population Analytics in an Aging Society. 
Over a period of six years, 150 trainees will be funded and trained. A further 360 participants from partner organisations will participate in the training modules. 
"CAnD3 will both prepare the next generation and upskill current population researchers to work in academia, government, policy think tanks, non-profit organisations and private sector companies and help find innovations to adapt to the challenges of an aging population" Dr. Quesnel-Vallée adds.