CardieX's healthcare technology is stopping heart disease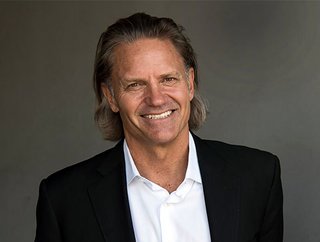 Craig Cooper left school at 14 to be a surfer. Now as the CEO of CardieX, he uses technology to fight the leading cause of death in the USA - heart disease
Craig Cooper is the CEO of CardieX, but like most CEOs, he's got multiple roles.
"I'm the chief visionary officer, sometimes ring leader of the circus," he says. "I'm also the co-founder of the business, but ultimately I'm the CEO."
Cooper has had a range of roles in his life - kick-started by a varied and unique education and proving it's never too late to learn. "I went to school in New Zealand and then when I was 14, I moved to Australia to live in a tent and surf. I went back to school when I was 21 and basically finished off my last two years of high school and then studied economics and law at Sydney University."
Cooper later co-founded a telecommunications company, Boost Mobile, in Australia and later brought it to the US, where he now lives. His journey into the healthcare sector was born out of passion and a personal interest in the wellness sector. Cooper was genetically predisposed to a number of inflammatory diseases when he was young; he was in a coma for one month when he was nine, nearly lost his left leg at the age of eleven and had heart surgery at 18. "I've had this perpetual history of inflammatory disorders, which have all been sort of founded in inflammation. It's really been from a personal perspective to keep myself as healthy and thriving as possible," he says.
Cooper has also focused on men's health, with the barrage of media, soundbites and news clips that drive wellness, he's determined to take disinformation out of circulation. That led him to create CardieX, he tells me, "I wanted to have a platform where I could educate as well as drive my wellness and strive for the best as I move into my fifties and beyond."
Cooper could still be living in a tent, but it was his decision - and that of his wife and life partner - to turn that around. "I've had a lot of knocks in my life, but if I hadn't had those, I wouldn't be sitting here in front of you today. We didn't have anyone putting money in our bank or telling us what to do. We found our own way through persistence in wanting to build a better life."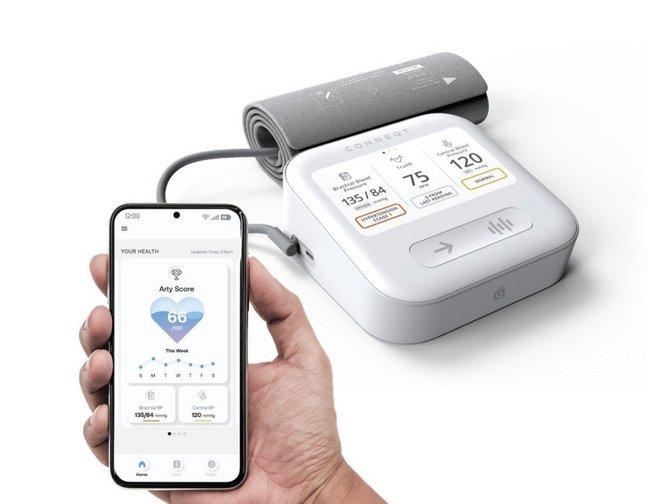 CardieX healthcare technology
Cooper is not shy in telling his adopted homeland about the leading cause of death for Americans. "My flippant answer is you just need to go to Disneyland any day of the week and walk around. We're the sickest, unhealthiest nation on earth. The USA is number one in cardiovascular disease, stroke and hypertension and so on and it's the number one cause of death."
Cardiovascular disease (which affects the heart and blood vessels) is a comorbidity of lifestyle, diet and genetics, driven principally by obesity and nutrition.
"33% of deaths in the United States are as a result of cardiovascular disease," says Cooper. "It's costing the healthcare system upwards of US$360bn a year, which is rising to over a trillion dollars a year in ten years time."
CONNEQT is one of two subsidiaries that CardieX has and it's ready to fight this."CONNEQT is a new brand that we launched about seven or eight months ago, which focuses that same technology from the legacy business but into home health, into remote patient monitoring solutions, as well as decentralised trial solutions.
"We're putting a whole new suite of products and digital solutions into significant new channels for the company, but all based on the legacy technology of CardieX at our core. So those are the two operating entities which make up the CardieX group of companies."
Digital health is undoubtedly transforming healthcare and Cooper knows that wearables and monitors can help patients manage their health against cardiovascular disease. "We have a very unique technology in what we do. We effectively measure what's called central blood pressure and central waveform features, which are really a full suite of arterial diagnostics that we can obtain through traditional blood pressure diagnostic monitors. So a traditional brachial cuff or with our wearable, a finger base PPG sensor. We're able to take a signal from your finger through a PPG sensor, similar to what you probably are familiar with that they have on the back of Fitbits or Garmins.
CardieX is introducing a whole new suite of diagnostic parameters into the market, which Cooper thinks are going to be incredibly disruptive, not only to the diagnostic paradigm for vascular health, but also the treatment paradigm for physicians and patients alike. "Ultimately we want to put the best data in the hands of both physicians as well as patients and consumers, so that both of them can make decisions based on the best insights to their health from the best data. That's ultimately what we're doing with our devices."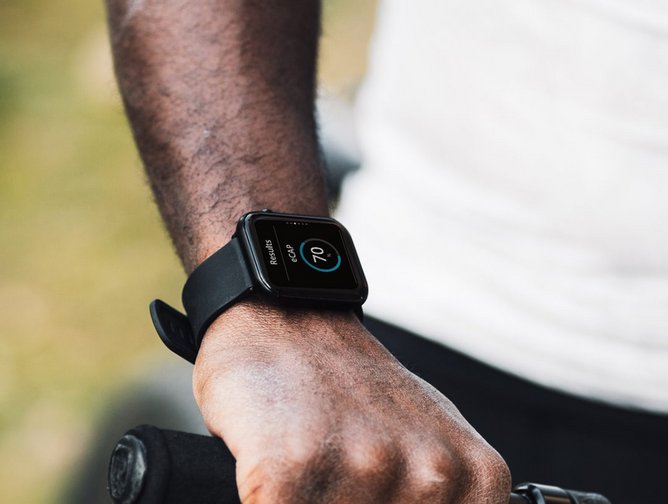 Healthcare opportunities in the technology industry
From the beaches of Eastern Australia to his head office in California, the biggest lesson Cooper ever learned was to have persistence, to maintain focus and to avoid distraction.
"Whenever I talk to entrepreneurs, my number one thing I want them to take away is persistence, which to me has been everything. I think at a corporate level, it's all about persistence," says Cooper. "There's so much clutter from social media feeds, blogs, healthcare technology websites which can distract you from your vision. You can go down a new rabbit hole every day of the year if you're not careful! My biggest challenge as a CEO is making sure that everyone maintains that vision, everyone keeps moving forward on their path without distraction and is motivated in the impact that we're going to be making from our technology."
For hearts across the world, what does the future hold and how can the healthcare industry support them? "I think digital health obviously is a massive component of both the technology industry, as well as the digital industry going forward," says Cooper. "But then I think you have to carve it out in terms of what the opportunities are and what our focus is within that opportunity."
According to Cooper, people are not getting healthier, healthcare costs are continuing to rise and deaths are accelerating, but CardieX is providing solutions."I would like to think that I can participate as a corporation and as a profitable enterprise," says Cooper, adding, "but on the other side, impact the healthcare sector so significantly, that we do play a part in reducing deaths, healthcare costs and insurance payments."