Cera Care buyout expands tech-focused home care in Scotland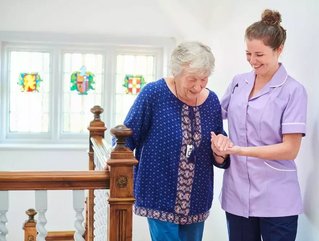 The acquisition will also create new jobs...
Tech-focused UK home care company Cera Care has announced its acquisition of Mears Care Scotland. The multi-million buyout will enable Cera Care's in-home care technology to be available to users throughout Scotland. 
As a result of the deal Cera has announced 500 new jobs in Scotland, in addition to the 1,000 Mears staff members joining the organisation. The company is already actively recruiting for these roles, as part of a wider drive to hire 10,000 staff nationwide. 
The acquisition brings the total number of dedicated offices Cera Care owns to 12, making it one of Europe's biggest adult social care companies. 
Cera Care was founded in 2016 as a technology-focused home care provider. Digital technology and data analytics are routinely used to improve their care services for the elderly. One example of this are the machine learning algorithms developed to predict health deteriorations in elderly people before they occur. 
In 2018 the UK Government's Department for Health and Social Care published a policy paper outlining its vision for data and technology in health and social care . Cera Care was listed as a case study to illustrate how automating back-office functions and using digital care records can improve efficiency. 
Their mobile app also gives family members and medical practitioners up-to-date health information, ensuring the needs of elderly individuals can be predicted and addressed in real-time. 
In the first half of this year, the company provided almost two million in-home care visits to its users. Ranpreet Grewal, Finance Director at Cera Care, commented on their acquisition of Mears: "The first half of this year has reaffirmed how vital social care is across the UK as a whole. Ultimately, we want to provide as many people as possible with access to our technology. 
"This deal means we are able to create hundreds of roles across Scotland to help put people back to work, provide best in class support to the country's elderly community and further support on the NHS during a time of unpresented pressure
 "We had set ourselves the aim of establishing a national footprint in Scotland earlier this year, and this acquisition marks a huge achievement for everyone at Cera Care. The infrastructure and talent we have been able to bring in as a result of this deal provides us with an ideal platform from which to continue our growth in Scotland and the rest of the UK."