Cerner demonstrates market trend of investing in personalized medicine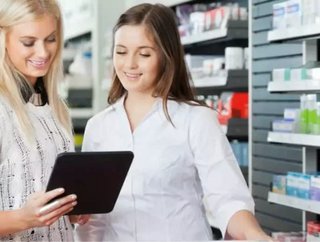 Written by Alyssa Clark The mHealth market never ceases to amaze us when it comes to staying on top of the innovation ladder— and now its coming...
Written by Alyssa Clark
The mHealth market never ceases to amaze us when it comes to staying on top of the innovation ladder— and now it's coming to us in the form of personalized medicine. With this sector of the healthcare field projected to be the top grossing market for 2014, set to expand exponentially, even top-dog companies are buckling down to see what they can do in order to be one step ahead of these always forward-thinking mHealth companies.
The trend has been new business ventures opening up by major corporations, in an attempt at striking it rich or re-inventing the wheel in respect to some element of the healthcare industry. Companies like Aetna, Pfizer and others have all tried out this new business venture, but none have really made serious strides or gained much from their doings, just yet.
However, recently Cerner Corporation announced a venture with Claritas Genomics in an attempt at doing what all these other companies are hoping to do in mHealth— strike a new avenue in the mHealth market. The fusion of these two powerhouses will allow Cerner the ability to branch into personalized medicine, and work to make even more advancements within mHealth by reaching more consumers and becoming more accessible to long-time patients as well.
"Cerner has long focused on the power of genomics and its impact to clinical processes, and this relationship will help advance the field and define a meaningful narrative in personalized medicine between the realms of research, diagnostics and clinical practice," said Dick Flanigan, senior vice president with Cerner. Claritas' focus on pediatrics is noteworthy, as that's when integrating genomics into clinical practice could be particularly impactful."
The specific idea for this joint-venture is to work together to advance personalized medicine by building tools and connectivity that will integrate better with outstanding sequence-based diagnostic testing in the healthcare practice. These two participating parties will develop a solution for molecular diagnostics that are tailored to NGS workflows, which generate more data than standard diagnostics tests. Claritas half of the project will begin with implementing Cerner's Millennium Helix solution, and will join Cerner's Reference Lab Network in order to enable an effortless ordering and results return for the Network's partners.
"One of Claritas's goals is to enable providers at any pediatric center or practice to use genomics in routine medical care. Effective use of genomics in medicine requires integrating genetic information into the context of the patient's unique clinical presentation. As a leading provider of both laboratory management systems and EMR systems in the world, Cerner has decades of experience synthesizing complex medical information across organizations to inform patient care and we are extremely pleased to have them as a strategic partner," said Patrice Milos, PhD, CEO of Claritas.