Chetu's Deepak Borole shares insights on AI in healthcare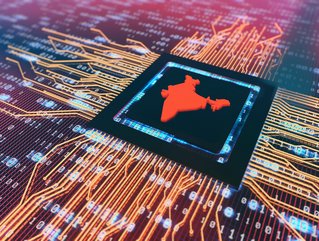 Technology and AI in healthcare
Chetu's AI solutions are transforming the healthcare sector. Deepak Borole discusses software solutions, the future of technology and AI in healthcare
Deepak Borole is Project Manager at software development company Chetu, where he oversees healthcare portfolios.
Founded in 2000, Chetu is a global software development solutions and support services provider. Chetu's specialised custom technology and industry experts serve startups, SMBs and Fortune 5000 companies with an unparalleled software delivery model suited to clients' needs.
Chetu has developed more than 20,000 custom apps for over 7,000 clients. CRN has listed Chetu on its 2023 Tech Elite 250 and Solution Provider 500 list. It has earned numerous Stevie awards, including the 2023 Bronze honour at the American Business Awards and is a proud member of the 2023 Forbes Council.
Here, Deepak tells us about the use of AI in healthcare and the latest technologies the sector should be aware of.
Hello Deepak, how do you support startups, SMBs and Fortune 500 companies?
"Chetu provides technical and non-technical resources to businesses to help them with cost savings and scalability. Chetu provides custom software development, specialised DevOps consultants, IT Infrastructure Support, Business Process Outsourcing, Digital Transformation services and advisory and consulting services specifically for startups."
You have bases across the world. How do you keep the team together?
"Chetu has 13 offices in the United States, Asia and Europe. We use the latest telecommunications technology to inform and manage our team members. The company uses Zoom, Skype Messaging, Emails and a robust intranet to keep everyone up-to-date. Team members have regular Zoom meetings, such as Friday meetings, where more than 60 people hear reports from the different departments on sales, marketing, and other updates. U.S. Team Members are in contact regularly with other Team Members, especially in India."
Tell us about your work with AI.
"As Project Manager, I oversee various portfolios for Chetu: Specialty Health, Remote Healthcare and General Healthcare. I work with my team members to determine the client's objective. What are the business challenges they want to address? Our goals for healthcare companies are to improve patient care, increase productivity and efficiency, save money and provide software solutions that help healthcare managers make decisions.
"Many of the new AI technologies we use for healthcare companies enable medical personnel to monitor patients remotely, streamline patient records to ensure doctors and nurses have immediate access to the data and improve medical imaging analysis by incorporating AI-based predictive analysis to proactively monitor, scan and correctly diagnose the data.
"Other clients have needed Chatbots that use Natural Language Processing to interact personably with patients and direct them to the right departments, which decreases time delays caused by other communications methods, especially the telephones where people are often put on hold for long times.
"Finally, healthcare companies leverage Machine Learning and Predictive Analysis to analyse patient records to help facilitate proper treatment plans.
"As you can see the latest AI-powered solutions are elevating patient care by reducing human error in medical diagnoses by providing the latest and correct information for medical personnel to decide on the best treatment plans. By streamlining work processes, Chetu's software solutions help healthcare companies save money and provide more time for patient care."
What are the latest technologies the healthcare industry should be aware of?
"Our AI-powered solutions assist healthcare professionals and institutions modernise medicine by deploying cutting-edge resources that improve workflows and processes while increasing patient participation and care. Chetu's custom AI-driven healthcare solutions include: AI-Enabled Remote Monitoring and AI-Powered EHRs, Natural Language Processing, Chatbots, Medical Imaging Analysis, Machine Learning & Predictive Analytics."
What do the next 12 months hold for you?
"We are working with numerous healthcare companies, many seeking AI solutions to improve patient care and streamline business processes. Regarding AI, we can expect more innovation as the technology expands and becomes more advanced.
"You can find AI solutions in medical imaging analysis, remote monitoring, chatbots, Electronic Health Records, and many other areas in the healthcare sector. The future brings hope that more healthcare concerns, such as mental health, will benefit from AI.
"Doctors and medical personnel will use more advanced AI programmes to uncover patterns and details in diseases, leading to more thorough treatment plans. It will help identify health risks and provide the appropriate measures to take. AI will also network hospitals, providing medical and local hospital data. AI platforms will then use the data to develop predictive analytics.
"You also will see the growing democratisation of AI. AI will become more accessible to the masses. AI is increasingly being integrated into consumer products, giving it a more direct role in everyday life. Fields of AI, such as Natural Language Processing (NLP) and computer vision, enable machines to have enhanced capabilities such as face detection, object recognition, voice command and user speech recognition. More non-technical people will be using AI tools at work and at home. In the workplace, user training will become more important because untrained AI users can generate costly mistakes for companies.
"Companies and governments won't have as much of a concentration of power when it comes to AI. With open-source AI platforms, more people globally can add to the advancement of AI. At the same time, ethical considerations will come into play, and government regulations will likely be implemented. Just as AI can benefit society by improving patient care and cutting medical costs, AI can also be used for nefarious motives. Cyberattacks, deep fakes, and misinformation are a growing concern, so robust security measures must be implemented to mitigate these threats."
*************************************************
For more insights into Manufacturing - check out the latest edition of Manufacturing Magazine and be sure to follow us on LinkedIn & Twitter.
Other magazines that may be of interest - Healthcare Digital.
*********************************************
BizClik is a global provider of B2B digital media platforms that cover 'Executive Communities' for CEO's, CFO's, CMO's, Sustainability Leaders, Procurement & Supply Chain Leaders, Technology & AI Leaders, Cyber Leaders, FinTech & InsurTech Leaders as well as covering industries such as Manufacturing, Mining, Energy, EV, Construction, Healthcare + Food & Drink.
BizClik, based in London, Dubai & New York offers services such as Content Creation, Advertising & Sponsorship Solutions, Webinars & Events.