Clinicians unaware of data protection rules, says poll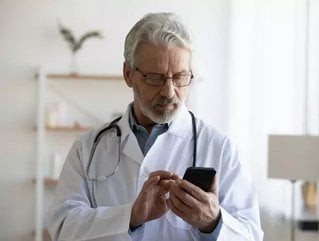 A poll conducted by the European Heart Rhythm Association found that many clinicians use instant messaging apps, but are disregarding privacy policies...
A survey among members of the European Heart Rhythm Association (EHRA) shows that 88.3% of respondents regularly use instant messaging apps for sharing clinical information with medical colleagues.  In doing so, however, they often disregard privacy policies. 
The EHRA has recently released the findings of a survey conducted with 281 participants from 33 countries. The results show that the most commonly used messaging tools are WhatsApp and SMS, followed by Siilo, a GDPR-compliant medical messaging app that connects healthcare professionals. 
More than 79% participants said they use WhatsApp, followed by SMS at 21.5%, and Siilo at 14.5%. 36% of survey participants stated that they use a messaging app at least once a week to exchange clinical data, while 22.4% do so at least once a day, and 17.5% more than once per day. The file most frequently sent via instant messaging is the ECG at 88.6%. 
Instant messaging in healthcare comes second to face-to-face conversation, seeing more frequent use than telephone calls, emails, or video calls. A full 90.3% of the cardiologists surveyed receive clinical information via instant message. 
"By using messaging services, colleagues from different specialties can be consulted in a short period of time," Holger Eggebrecht, a cardiologist at Bethanien Hospital in Frankfurt am Main, said. "This leads to faster and more targeted treatment of patients."
Respondents most frequently share medical data with colleagues in the same department (79.4%), cardiologists from other institutions (63.6%), and colleagues from other specialties at the same institution (42.5%). Slightly more than half of the respondents (54.4%) also use instant messaging to consult with patients. 
However the survey also found that there isn't a great deal of knowledge of the regulations around patient data. 29.3% of respondents admit they are unaware of EU data protection regulations when sharing clinical data. Nearly half of the clinical data is sent (43%) or received (44%) is not anonymised. 46.7% of respondents indicate there are no regulations in place at their institution regarding the sharing clinical data via instant messaging.
"With commercial apps, patients can't be sure that their sensitive medical data won't fall into the wrong hands" Sassan Sangsari, Medical Director at Siilo says. "It is therefore paramount that medical professionals opt for a secure service that complies with the high regulatory standards of the healthcare sector."