CliniSys, HORIZON & Sunquest to innovate lab technology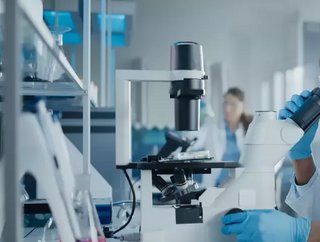 CliniSys acquires HORIZON Lab Systems and with Sunquest Information Systems, will create an organisations built for diagnostics & laboratory informatics
One of the world's largest organisations dedicated to diagnostic and laboratory informatics has been formed: CliniSys has acquired HORIZON Lab Systems and the combination with Sunquest Information Systems, as CliniSys. 
Digital diagnostics technology and laboratories to protect public health
CliniSys, headquartered in offices in both England and Arizona, is one of the biggest providers of:
Laboratory information systems

Order entry and result consultation

Public health solutions in disease surveillance 

Outbreak management 
CliniSys expertise offers customers solutions to facilitate laboratory workflow across clinical, histology, molecular, genetics, including order management, reporting and results delivery. 
The company has a plan to go beyond the traditions of clinical laboratory procedures and 'embrace a new wave of digital diagnostics and laboratories across the continuum of care and community to improve public health.'
HORIZON Lab Systems can help achieve this, with its cloud-based laboratory solutions and broad knowledge in Environmental, Water Quality Testing, Public Health, Toxicology and Agriculture laboratory solutions.
Laboratories continue to protect public health
CliniSys, Sunquest and HORIZON Lab Systems have 1,300 employees living across 12 different countries from 19 diverse cultures who speak 21 different languages.
Their global knowledge of the complex laboratory and diagnostics sector will protect public health - from genetics, environmental and physical influences. CliniSys has the ability to provide a multitude of medical results each month, in order to support disease surveillance across the globe.
"Public health is a major concern for all governments and citizens", said Michael Simpson, CliniSys CEO. "With HORIZON's advanced cloud-based solutions and unsurpassed knowledge and expertise in Environmental, Water Quality Testing, Public Health, Toxicology and Agriculture, CliniSys can now provide organisations and governments at all levels, and across different sectors of the public health ecosystem, solutions to improve health at population scale."