Consumers will 'finally' determine the future of healthcare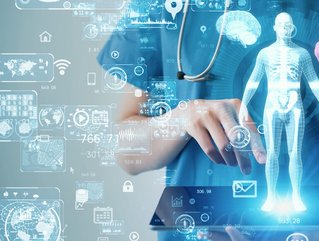 John Kelly Principal Business Advisor at healthcare data company Edifecs explains why he believes that at last consumers will have their say on healthcare
Gone are the days where we can imagine the nation's healthcare system as simply an episodic flow of care delivered, data recorded in charts, and dollars exchanged.
The digitization of healthcare is finally being realized. Healthcare is now an information industry, and it manifests itself as an endless continuum of data generated by both manual and automated processes which are aggregated and indexed by the patient, provider, disease, and countless other inputs. As is the case with the rest of our digital lives, data, once accumulated, is exposed, visualized, and delivered via multiple channels and modes. This places growing pressure on the healthcare system stemming from a better-informed healthcare consumer, more transparency into healthcare costs, and a demand for increased access to services when and where patients want.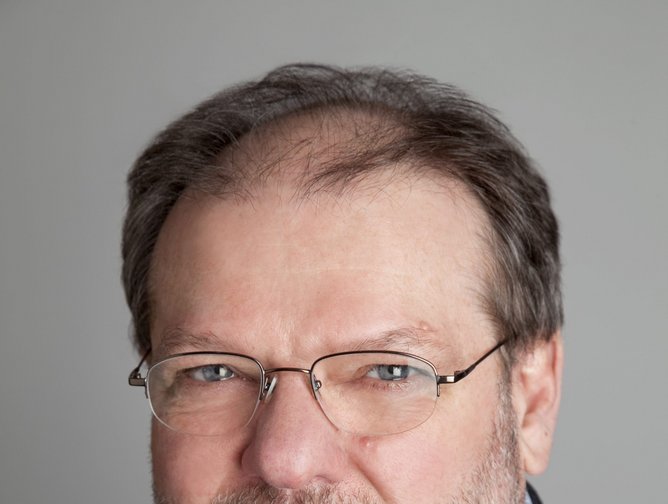 The digital transformation of healthcare, which has significantly benefited from rapid pandemic-driven advancement, is demonstrating to healthcare consumers that there can be a direct path to more personalized care by putting data directly in their hands. For example, the expansion of technologies like SMART Health Cards are allowing patients to carry their data with them to any and every medical encounter and with every doctor they visit. We've talked of "smart cards" for a generation but the critical demand for consumers to have COVID-19 test results and vaccine history at their fingertips in order to go about daily activities has made "smart cards" a reality in less than two years via mobile apps.
Providers delivering care, coders recording it, and health plans reviewing and covering costs will be further influenced by the following four drivers transforming the health decisions and preferences of today's healthcare consumer:
Increased use of at-home IoT technology

Growing use of health monitoring technology, including telemedicine and wearable health monitors, will allow for patients' caregivers to monitor their health from home and make decisions based on the continuous delivery of digital patient data delivered directly into automated workflows. Rapid change in and adoption of at-home IoT technology will allow consumers to participate in decisions about when, where, and how they receive care – ultimately breaking down barriers to care and improving health outcomes. As these technologies become more advanced and more reliable, they will play an increasingly bigger, more important role in disease prevention and proactive health monitoring.
The return of the ACA marketplace

The pandemic led to a resurgence of the Affordable Care Act (ACA) Marketplace and increased enrollment. Many health plans that have jumped back into the marketplace have benefited from healthy margins, driving more plans to reduce premiums and increase offerings. In the next few years, largely due to inflation and a tight job market, we can expect employers to try to reduce business costs and empower employees to instead select health benefits that fit their needs from the ACA Marketplace. This may be the spark needed to reignite the emergence of private exchange models and a defined contribution approach to healthcare benefits.
Consumer trust will determine the future of interoperability

Trust is a foundational element in the healthcare industry, impacting the health, quality of life, and healthcare cost burdens of consumers. Millennials and Generation Z ("Gen Z") grew up in a digitally networked world, enabled by mobile technology. Sharing personal data to achieve ease, comfort, and ever more personalised experiences from goods and service providers is second nature to them. They live the benefits of sharing personal data on a daily basis, and as a result, are open to sharing their health data and sensitive information. Historically, payers and providers led this charge for interoperability – but now we are seeing consumers direct how their data is collected and shared in order to create a more personalised healthcare experience.
Consumers are now the true agents of interoperability. Unfortunately, it will take but a few major data breach train wrecks to put the brakes on years of progress with patient data interoperability. All payers, providers, and other data stewards must wire trust and privacy governance directly into the technology, processes, and procedures that make up the health information highway. The degree to which they are successful in this is directly proportional to the progress we will make in the next few years.
Generation Z's demand for a highly personal healthcare experience relies on data
Generation Z has grown-up in a digital world with access to movies, television, games, and food delivery at their fingertips. This has shaped their views about digital privacy and trust, as well as expectations about convenience and transparency. There is an existing "quid pro quo" relationship for Gen Z between sharing information and receiving better access to great care –"If I let you track my viewing preferences, you will recommend shows I like." Wider access to big data and technology like machine learning and artificial intelligence will allow Gen Z health consumers to push the healthcare industry to bigger, better, faster consumer-centric experiences that deliver high levels of targeted and personalised care; mirroring their interactions with e-commerce, online entertainment, and online food delivery apps that provide virtual personal chefs.
More than ever before, healthcare consumers are demanding care that is not designed around broad statistics. Health plans and providers are compelled by the market to share data and look at patient data in a new light. The notion and tools supporting "health equity" will become generalised to treat every patient as an individual. In this sense we may see the value of customer relationship management (CRM) software supersede that of the electronic medical record (EMR). The future of the healthcare industry, in the hands of the consumer, will more than ever depend on the level of trust between people and those responsible for designing, delivering, and financing their care.


John Kelly, Principal Business Advisor at Edifecs, provides strategic consulting to Edifecs customers, specializing in information exchange and applying the principles of supply chain integration to the healthcare delivery lifecycle.