Creating zero trust in a healthcare setting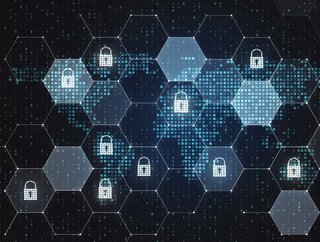 Nigel Seddon, VP of EMEA West at Ivanti, tells us how prevention is the best cure when it comes to cybersecurity.
This time last year the battle lines were drawn. Hackers were on one side, IT teams on the other. But the frontline was the healthcare industry.
As healthcare organisations navigated a never-ending series of challenges in the fight against COVID-19, they were bombarded with cyber threats. According to Reuters, after just one month into the pandemic, hacking attempts against the WHO had more than doubled.
The last thing a clinician needs is IT hampering their productivity. Doctors want to spend more time with their patients looking at their charts, not an application loading bar. They can't afford to have their access denied to a patient's records at a critical moment.
Systems and applications always need to be available for detection and diagnosis, and especially in life-or-death situations. Staff need seamless access to critical files to provide the best possible care without compromising compliance and sticking to budgets.
But this has not been easy to achieve over the last year. The NHS has been stretched beyond definition and IT teams have constantly been fending off attacks. So, how can IT improve its defence mechanisms to reduce downtime and assist doctors' productivity?
Trust no one
Healthcare organisations encapsulate a huge range of personnel that need access to a variety of device types. Some devices will be on-premise, in the cloud, or at the edge, but no matter where they are located the level of security each employee and device receives should not differ or be compromised.
The best cure is prevention - but what architectures can be put in place to protect devices across all of these environments? Operating within a zero trust framework gives IT teams the visibility and control that is necessary to protect all devices, networks, workloads and data.
Zero trust security enables organisations to continually verify each asset and transaction before permitting any access to the network. Verification includes, but is not limited to, strong authentication of users, posture checks for devices, and networks' micro-segmentation.
With a zero trust model in place, healthcare organisations can effectively defend against the leading causes of data breaches, such as stolen credentials, password reuse, and user impersonation. In addition, when deployed correctly, zero trust can protect data privacy of users and patients, which is an increasing concern for healthcare organisations today. 
Discovery
The number of assets being used at any one time by a single healthcare organisation is huge. They utilise many medical IoT devices, including PACS servers, X-ray machines, CT scanners and ultrasound machines. The average hospital room contains 15-20 medical devices.  Add desktops, laptops, and mobile devices to that figure, and the total number per hospital is significant.
Each device presents another avenue for a cyber-attack and it's difficult to keep track of every device connecting to the network. Visibility into all assets and their status will give IT teams the insights they need to prioritise risk and respond to threats and vulnerabilities accordingly.
IT asset management platforms that use automation to scan all environments can discover unmanaged devices that are being used to connect to a network. This ensures real-time visibility into hospital's software and hardware inventory through active and passive scanning, network scanning and third-party connectors.
Early detection
To keep our immune systems strong, humans need to drink water, stay active, eat various nutrient-rich foods, and not skip meals. Similarly, in IT, there are best practices that will boost the health of a system. One of the most important is patching.
Patches can be reverse engineered to determine how the vulnerability solved can be exploited. The situation is even more urgent in cases where a patch closes a previously known or exploited vulnerability. According to the 2021 Hacker Report, the number of hackers submitting vulnerabilities went up 63% last year. Attackers know that their exploit will probably soon be ineffective and act as quickly as possible to manipulate it.
A solution that combines patch management and privilege management in one solution allows devices to be patched via a cloud component when they are outside the company network whilst the IT department remains in control of the process. With thousands of assets being used in hospitals and other healthcare settings, this allows IT to maintain control over the patch process without needing to examine each device individually.
Additional AI-rooted capabilities that gather intelligence on patches and updates will relieve more of IT's stress. Information on the reliability of new updates and on problem-solving can be collected and aggregated from thousands of specialist forums, media reports, and crowdsourcing through automation. This enables administrators to decide quickly on what patches they want to subject to a more detailed examination.
Diagnose and heal
Unfortunately, everyone is susceptible to disease and illness, no matter how good their general health and hygiene are. NHS doctors are ready to treat any ailments we face, but what are the treatments IT can utilise to treat network infections?
With deep learning, supervised and unsupervised learning capabilities, healthcare IT teams can proactively and predictively detect configuration drift issues, performance issues, application crash issues, security vulnerabilities, etc. on devices.  
These threats can then be remediated before the end user experiences any disruption. In this sense, automation can bolster clinician's compliance and productivity by frequently detecting and solving IT issues before they are noticed.
Healthcare organisations have traditionally been at the forefront of technological innovations to unearth new diagnosis and treatment methods. The mass adoption of IoT devices and the use of mobile devices in hospitals is an excellent example of this. 
In order to protect patient records and data, user privacy, as well as device and network integrity, health practitioners' security needs to keep up with these developments. Zero trust IT management that utilises automation solutions will reduce risk and boost productivity so doctors and nurses can focus on what matters: their patients.