Database Consultants Australia is Acquired by Telstra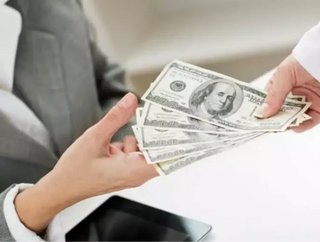 Written by Alyssa Clark Database Consultants Australia (or DCA), which markets the Argus secure messaging service and tcm as well as its clinical soft...
Written by Alyssa Clark
Database Consultants Australia (or DCA), which markets the Argus secure messaging service and tcm as well as its clinical software packages, was recently acquired by Telstra. Peter Young, the DCA's general manager, was not alarmed by the acquisition, and was pleased to know that its internal operations will still run "as is", even after being absorbed by Telstra's corporation.
Last year, DCA purchased Aboriginal healthcare software specialist Communicare and more recently CSC's residential aged and community care assets, giving DCA quite the diverse and desirable portfolio of its own. The DCA is also responsible for building and managing the Human Services Directory which works directly with the Victorian government; and from that, the National Health Services Directory (NHSD) was built and has been used as the basis in the contracted development and maintenance on behalf of Healthdirect Australia.
"DCA has taken its health assets and around 80 staff and we have created our own company, DCA Health", Peter Young, DCA's general manager said. "Shares in that company have been sold to Telstra as a fully operational entity. We will continue [as usual], all the staff and the customers, will continue."
Telstra desires to build and maintain a strong healthcare portfolio on top of its other already profitable assets, and for this reason, the company decided it was in its best interest to purchase DCA when the opportunity presented itself. Shane Solomon, Telstra's head of healthcare is looking for every possible incentive and solution in order to keep Telstra a competitive and diverse corporation. Already this year, Telstra has made some capital investments in some healthcare arenas like an online health directory and appointment booking service HealthEngine and in IP Health, which markets the Verdi electronic health record software which is already being utilized at the Peter MacCallum cancer Centre and the Mater Hospital in Queensland.
A statement about DCA's acquisition was released by DCA CEO Declan Ryan saying the agreement was, "carefully conducted with the aim of providing the best possible outcome for all parties involved".DCA Health is a recognized leader in the health technology industry that has sound financial performance, unique expertise, and a strong growth perspective," Declan Ryan, DCA's CEO said, "This is a great opportunity for our experienced and motivated management team to implement an ambitious business plan through its new owner, Telstra, to deliver an extended suite of ICT services to the eHealth and community health sectors across Australia."
"As technology evolves and our demography changes our hospitals, medical centers, pharmacies and health professionals will need better ways of serving patients and we are looking to play a part in enabling this," Shane Solomon, Telstra's head of healthcare said.
"Our acquisition of DCA Health is an important foundation asset for Telstra Health. It will enable Telstra to play a significant role in care co-ordination for people receiving health care at home, improve connectivity of health services through its national Health Service Directory, and ensure the secure transfer of confidential patient information between hospitals, doctors and other community health service providers."
About the Author
Alyssa Clark is the Editor of Healthcare Global