Delivering the right tech solutions to healthcare facilities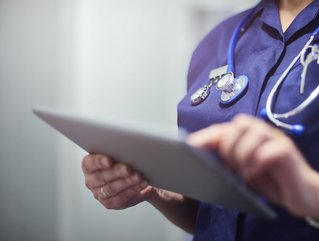 Healthcare technology
Alex Sweeting, Head of IT at 4ways Healthcare, explores using technology to deliver new services, in partnership with digital transformer Redcentric
In the last few years, the UK healthcare service has experienced real pressures, with the NHS facing a challenging time recruiting and retaining the right staff.
To address the pressures, the NHS and other UK healthcare providers require solutions to alleviate the strain and streamline day-to-day operations. With staff and budgeting shortfalls in the sector frequently making the news, the importance of delivering the right technology solutions to healthcare facilities has never been greater, but how can this make a positive impact on the wider industry?
Alex Sweeting, Head of IT at 4ways Healthcare, tells us more.
How healthcare disruption has led to opportunities in technology
"Recent disruptions to UK healthcare services have led to innovative and new uses of technology to support both healthcare providers and patients," says Sweeting. "Within the ecosystem of healthcare technology providers, teleradiology specialists have a unique understanding of the needs of the radiology sector and how to support clinicians' decision-making by delivering rapid radiology reporting.
Fortunately, these technology providers have the technical expertise and resources to focus on how this can best be achieved.
"Healthcare providers can then focus on the issues most important to them, primarily the safe and effective delivery of services to their patients," says Sweeting. "In times of difficulty, what's often needed is an invaluable outside perspective on the technical solutions and relevant strategies that can deliver change. An example of a successful partnership has been the one between leading fully UK-based telediagnostics provider 4ways Healthcare and digital transformation specialist Redcentric. The two companies have worked together for several years, and more recently helped with the adoption of new infrastructure and disaster recovery services as well as the migration to a new telephony platform. This has transformed the way 4ways operates in several areas and helped it to expand and to deliver new 'urgent' radiology services and impacted how they deliver services for their NHS clients and patients."
The importance of enabling faster service delivery in healthcare
The NHS has stringent protocols in place requiring reports for scans to be turned around rapidly to maintain high levels of patient safety at all times.
"A key component of this is how quickly and reliably the initial interactions between clinicians and the remote radiology reporting teams can be achieved. A telediagnostics team delivers the reporting for vital radiology scans which help clinicians make treatment decisions for patients. Fast, secure communications channels are of the essence and resilient communications solutions such as VoIP (Voice over Internet Protocol solutions), can help enable fast and consistent service delivery by using integrated capabilities such as voice routing, call recording and analytics to routinely analyse workflows, remove roadblocks, balance resources and continually refine and improve workflows."
Remote working has changed the operational model for many organisations post-pandemic, but not all. However, with most organisations having had experience working this way, a hybrid approach has been adopted in many sectors.
"Interestingly, the business model for 4ways Healthcare meant they were already set up to deliver their services using a remote workforce," Sweeting explains. "With the demand for services increasing exponentially during the pandemic, the need to deliver services faster, work more efficiently and create new services became vital. To address this, Redcentric helped 4ways implement a solution which allowed them to triage calls effectively using call routing and to use call recording for clinical governance. Call analysis allows users to resource different call lines effectively and deliver new urgent radiology services for areas like strokes and trauma reporting."
As a result, 4ways Healthcare has experienced first-hand the impact of having the right VoIP services in place and how working with an expert partner can achieve faster service delivery, improve flexibility and support the delivery of new services.
Utilising resources to minimise the pressures on infrastructure and ensure availability
As with any partner working with the NHS, service providers have a responsibility to ensure that they can help the NHS to deliver services to patients consistently, without harmful interruptions. Robust solutions are of critical importance because technical failures can prevent essential healthcare services from being delivered. Critical systems need to be backed by disaster recovery so that they are always available, and lines of communication remain open.
"This is where having the right digital transformation partner is key to getting those assurances of 99.9% uptime service. By partnering with an expert, the end user can benefit from in-depth knowledge of the sector and awareness of the specific challenges that need to be addressed as well as the wider expertise to deliver an effective solution with full operational uptime," says Sweeting. "The NHS continues to face significant challenges and working with service providers and technology partners who have expertise in digital transformation can help to bring a fresh perspective as well as improved services to patients. Solutions such as VoIP and infrastructure hosted in the cloud help boost resilience and flexibility, areas that will only become more important in healthcare delivery as time goes on."