Demand for digital health services is leading to the development of new healthcare models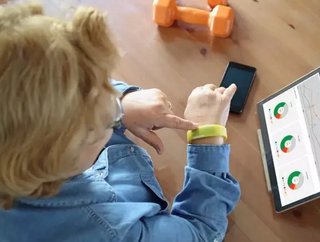 Accenture has recently published the findings of its study in the growth of digital healthcare. Rapid growth has been illustrated through the increased...
Accenture has recently published the findings of its study in the growth of digital healthcare. Rapid growth has been illustrated through the increased popularity of wearable devices, as well as growing consumer demands for mobile and tablet apps, revolutionising how patients wish to manage their healthcare.
Consumers are increasingly demanding access to their healthcare information at all times, attracting healthcare companies on a global scale. Tech giants are moving towards further towards an industry which has yet to be transformed, and are investing in new personalised technologies to reflect (and cater) to a world which has placed greater emphasis on health and wellbeing. 
The findings of the study link with a seven-country survey which Accenture commissioned as part of its 2018 Consumer Survey on Digital Health report. The purpose of the survey — encompassing over 7,000 consumers aged 18 and older, was to assess consumer attitudes toward healthcare technology, modernisation and service innovation.
Growing demands for health technologies signal a global embrace for new personalised healthcare tools, where consumers are welcoming the use of artificial intelligence, virtual services and home-based diagnostics. Such tools are enabling patients to gain greater control over their healthcare, and promote independence where possible.
Through the survey, one in five respondents (19%) said they have already used AI-powered healthcare services, and the majority surveyed said they are likely to use AI-enabled clinical services, such as home-based diagnostics (66%), virtual health assistants (61%) and virtual nurses which monitor health conditions, medications and vital signs at home (55%).
 
"Driven by experiences outside of healthcare, consumers increasingly expect to use digital technologies to control when, where and how they receive care services," explained Kaveh Safavi, M.D., J.D.
"By harnessing digital technologies in this way, healthcare will increasingly tap digital technologies to empower human judgment, free up clinician time and personalise care services to put control in the patients' hands."
See also
Demands for health apps for mobile platforms have also risen significantly. Consumer use of such tools has tripled over the past four years from 16% in 2014 to 48% in 2018. For example, over four in 10 respondents (44%) accessed their electronic health records (EHRs) over the past year, with the top three reasons involving greater access of test results, the need to gain further information surrounding prescription history, and thirdly, to grant patients access notes discussing past and future medical visits.
 
Similarly, the use of wearable devices has nearly quadrupled, from 9% in 2014 to 33% in 2018. Many have utilised the technology to engage and gain a greater understanding of their health, not just on an individual level, but that of family members and loved ones. 
 
"The more accustomed healthcare consumers become to using wearables and other smart technologies, the more open they are to sharing the personal health data these tools collect," Dr. Safavi added.   
It also portrays a growing movement towards data sharing, not solely between health professionals in a bid to provide further personalised and connected care, but with insurers and family members. With the merger of CVS Health and Aetna, this trend surrounding the collaboration between healthcare providers and insurers is sure to continue.
Such changes are also reflected in the study, where the percentage of consumers willing to share with insurance carriers personal data collected from their wearable devices has increased over the past year from over 60% to 72%.
Interestingly; however, fewer are willing to share data with their employer, which has decreased to 38%. Despite this, the recent collaboration between Amazon, Berkshire Hathaway and JP Morgan could be a sign of things to come within the healthcare space.
Furthermore, the number of people accessing virtual services has risen, where three-quarters of respondents gaining positive outcomes from the use of such technology, with many preferring the service to traditional methods of patient engagement.