DiaMonTech and the development of non-invasive blood glucose monitoring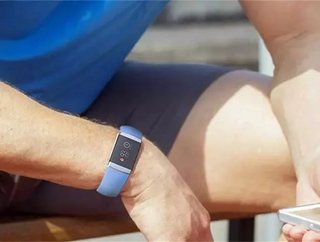 Professor Werner Mäntele has considerable experience as a physicist and a physical chemist, and is now Head of Research and Development for DiaMonTech...
Professor Werner Mäntele has considerable experience as a physicist and a physical chemist, and is now Head of Research and Development for DiaMonTech, which has developed technology to revolutionise monitoring glucose levels for diabetics, using molecular spectroscopy – the study of the absorption of light by molecules.
Mäntele has a broad history in analytics and medical issues, in particular molecular analytics. For the past 40 years there has been work on molecular spectroscopy, which he is now using to benefit diabetes patients by offering a non-invasive way to keep track of glucose levels. Diabetes is not only becoming a wider issue among the world's population, but billions every year are being spent on controlling the disease.
Diabetes: A growing industry
According to a study by BCC Research, the global market for diabetes therapeutics and diagnostics was valued at $110bn in 2011 and was set to reach $118.7bn the following year. 2017's market value was expected to reach nearly $157bn after increasing at a five-year CAGR of 5.7%. Grand View Research has also predicted that the global market for devices alone – that is, diagnostic, monitoring and insulin delivery products – will reach $35.5bn by 2024.
Grand View cited major drivers of the market as "the growing number of diabetic patients owing to sedentary lifestyles and unhealthy food habits". The report also stated that the "growing demand for advances and minimally invasive diagnostic, as well as monitoring, devices is expected to propel the market growth".
There's certainly a demand for a new type of diagnostic product, since Grand View has found that "in 2015, the test-strips sub-segment captured the largest market share in the blood glucose monitoring and diagnostic devices segment" which accounted for around 71% of the total market as it is an area of high repeat purchases.
The diagnostic and monitoring segment, according to Grand View, was set to maintain dominance over the next few years "owing to the introduction of technically advanced products coupled with the high adaptation of these products in the near future".
Non-invasive glucose measuring has become more of a holy grail within the market for diabetic products in recent years. Currently, most techniques to evaluate glucose levels are invasive, carrying the risk of infection. They are also considered a detached and impractical method to continually measure glucose levels.
The problems for non-invasive glucose measuring are that it remains difficult to accurately test for blood sugar without breaking the skin, as levels of sugar in the blood vary. In addition, according to the Diabetes Control and Complications Trial and Follow-up Study, intensive control and management of blood glucose reduced the risk of complications for eye diseased by 76%, kidney diseases by 50%, and nerve diseases by 60%.
Replacing needles with light beams
That's where DiaMonTech comes in: the company has now patented technology whereby an invisible infrared light beam is placed into the skin, enabling the beam to calculate glucose molecules non-invasively. An optic lens guides the infrared laser beam to a sensor crystal, burying the laser further into the skin. At the heart of the measurement system is a state-of-the-art quantum cascade laser, which emits the infrared light in a spectral range, which is then absorbed by the glucose.
The Berlin-based startup was founded in 2015 by Mäntele and current CEO Thorsten Lubinski, who has vast experience in startups. However, Mäntele, inspired to make game changing progress in molecular spectroscopy, had started out with a fundamental scientific view of this problem 20 years ago.
Since then, there has been a gradual evolution in achieving glucose monitoring without pricking a finger for blood. Mäntele reflects: "We could apply the technologies we had in medicine and we started to investigate blood samples and measured them, and then believed we could use more elaborate methods around 2005, measuring molecules through skin.
See also
"I saw the necessity to do this, but it required improvement and cooperation between doctors and scientists. Our biggest challenge is the human skin which varies from person to person and with time. To develop a quantitative molecular measurement system and to discern between molecules is a huge mountain to climb."
Around 2010, molecules in the skin could be measured in laboratories, and it was then decided to move the process from research to the development of a prototype. The funding received from the business angels was imperative, as industry partner support was necessary to build a prototype – even the big players in diabetes were hesitant to take any part in clinical testing.
The research and development programme from DiaMonTech will be completed in three stages, with the base model taking the form of a shoebox sized contraption providing all optical and electronic components as well as data processing. This element is due to be completed in 2018.
Based on what is experienced with this device, miniaturisation will proceed towards a pocket device, which has attracted the sobriquet the 'muffin'. This portable pocket glucometer is due to be ready in 2019, and as it can be carried around day and night by the end user, it will make it possible to monitor blood sugar levels frequently.
The final piece of the DiaMonTech jigsaw is to create a wrist watch device which will be able to constantly screen blood glucose. It is hoped that this will be ready by 2021. Alarm features will be part of the design, in order to track glucose levels and notify the user if they are too high or too low.
A German company with global potential
DiaMonTech prides itself that all of its technology and devices have so far been completed with German DNA: German engineers have been responsible for the transformation from a research project to a medical project.
"We have one engineering partner, Seleon, who supports us with their knowledge in making medical products ready for mass production, and with their expertise in all regulatory affairs," explains Mäntele. "We outsourced the building of the devices, plus CE and medical device certification. It's a regulatory challenge to get the CE approval and to optimise the medical device. At DiaMonTech we focus on research and development of a prototype."
Apple, with its spectacular global reach, has been battling it out to delve into molecular spectroscopy technology, which begs the question of whether DiaMonTech would consider any kind of collaboration with the tech giant, or indeed any other organisation of similar size. Even a business the size of Apple would not hold any advantage in terms of the science behind the idea. In fact, this isn't a privilege held by anyone since DiaMonTech's technology is patented.
Mäntele asserts: "We would take care not to be swallowed up, and we are not selling the idea for a lump of money. If what we achieved was noticed by big players, then we would use investment to increase our employees and so on. The central principle is all ours. However, big corporations like Apple, Samsung and Nokia are very good at building small, often elegant devices for the mass market and selling several millions of devices. As a startup we don't have their know-how, so of course we would consider a partnership."
Once all of DiaMonTech's products have been completed and tested, how then will the devices make in onto the shop floors at the local drugstore, in the same way that blood pressure testing devices have done? Mäntele believes that there is no problem with the technology reaching those who need it most, and maintains that it will be promoted and distributed accordingly. 
He enthuses: "We get pre-orders, and the diabetic patient community is very well organised with a developed information flow – they have their own journals. The community knows about new products, and due to their marketing of them, micro non-invasive blood measuring products would sell like hotcakes."
With more work by scientists like Mäntele and further success for DiaMonTech, which won the 2017 "most innovative startup" award from German magazine Bilanz, we could soon see test-strips and finger pricking become a thing of the past for this $35.5bn market.