Digital platform launches to build clinics in remote regions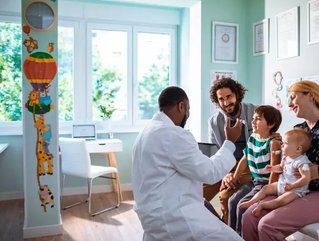 The new Oracle-backed platform digitises the design and construction processes...
A London-based startup has developed a digital platform to help build healthcare facilites, with the aim of making the process easier and more affordable, particularly in remote regions. 
Backed by technology company Oracle, ATLAS has created ICAS®, a platform that digitises the process of design and procurement of medical facilities. AI and design tools help to create different designs to choose from, including utilities and the types of medical devices needed for each room. AI is also used to identify the care delivery models that are most suitable for articular communities.
Additionally ICAS® is cloud-enabled, so that multiple facilities can be linked, creating a telehealth network. 
Customers can onboard their own suppliers and manufacturers to the platform, making it possible to have a digital visible supply chain. Once a full-engineered 3D model has been created it can then be converted into a digital 'Kit of Parts', from which customers can install and commission facilities. ATLAS believe that the platform can make a cost saving of at least 25 per cent, and speed up schedules by up to 45 per cent. 
"There is a growing backlog for adequate healthcare services around the world" David Harper, ATLAS Co-founder and CEO said via a press release. "Healthcare stakeholders simply don't have the time to wait several years for a hospital to be designed and built. There is a real need for smart, 'Fast Track' technology platforms like ICAS®, which can be used to deliver higher volumes at better value."
Co-Founder and COO Maha Harper explained that with ICAS® they aim to help improve access to healthcare facilities. "Our solution was first developed to address one of the most pressing global healthcare challenges: providing quality healthcare to remote communities. By providing a viable, cost-effective, scalable solution to healthcare providers and stakeholders, we help improve quality healthcare access around the world and fight deadly diseases."