Digital transformation and the rise of smart hospitals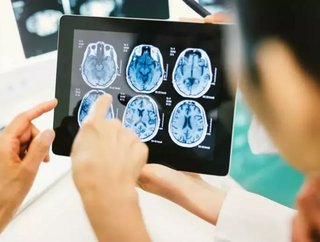 With the Asia-Pacific healthcare market in a period of digital transformation and the explosion in IoT devices, Dirk Dumortier, Director, Healthcare &am...
With the Asia-Pacific healthcare market in a period of digital transformation and the explosion in IoT devices, Dirk Dumortier, Director, Healthcare & Hospitality Sales APAC, at ALE looks at the importance of the network in modernizing healthcare delivery and keeping healthcare provider and patient data safe in the face of cyber threats.
Connected healthcare is an area that has seen increased investment in recent years across the Asia-Pacific. Healthcare, and more precisely hospitals, are undergoing full scale digital transformation. The underlying benefits are compelling – from improved patient health outcomes to reduced overall costs and increased competitiveness.
This has been, in part, fueled by the rise of IoT which offers new connectivity opportunities in the healthcare industry. IDC figures predict the Asia-Pacific IoT scene will see a dramatic expansion over the next five years, with the number of connected "things" increasing from 3.1 billion in 2014 to 8.6 billion by 2020 —29 percent of the global total.
While these developments bring huge patient benefits in terms of real-time and accurate patient records for up-to-the minute care, the number of connected devices entering healthcare environments also means hospitals must continue to prioritize security. The WannaCry and Petya ransomware attacks are a reminder of the increasing digital challenges hospitals are facing. As the number of connected devices in the network increases, so does the number of potential vulnerable points for unauthorized access or the spread of cyber-attacks. 
There are three major areas where healthcare is seeing the positive benefits of this digital disruption:
Healthcare Information Systems: Digitizing patient records and moving from paper-based to Electronic Medical Records (EMRs) is now standard practice. There is a seven-stage roadmap defined by the Healthcare Information Management Systems Society (HIMSS) that hospitals must follow to earn the right to call themselves a 'paperless hospital'. This removes the need for time consuming paperwork transfer between hospitals, so the relevant care provider can view a patient's up-to-date information, regardless of location.
 
Medical devices: Hospitals are moving from unconnected, relatively immobile or room-bound equipment toward medical sensors, BioMed devices, medical wearables and even surgery robots. With a major growth in the medical devices and applications market comes new opportunities for automation, data collection and analysis. With connected devices helping ease the burden on hospital staff and reporting key patient observations, providers can efficiently increase the quality of care delivered for every patient.
 
Collaboration: Healthcare is also going remote. Patients, doctors and staff are collaborating in new ways with interactions over instant messaging, multimedia and voice. These 'telemedicine' interactions can be fully integrated and become part of medical applications with cloud-based solutions. This can vastly improve the experience of patients in remote locations who may have to travel long-distance to receive treatment and therapy. Hospital staff can also seamlessly collaborate across sites, promoting knowledge sharing and better hospital decision-making.
Digital transformation works – unrivalled end-to-end care
Last year the National University of Singapore piloted an IoT-based tele-rehabilitation program for stroke patients. Wearable sensors monitored the patients while care providers guided them through exercises via a tablet device. The program helped maintain the regular therapy required of patients to benefit from rehabilitation while saving them the cost of traveling to a medical center, and saving the hospital time and money by negating the need to send therapists on house calls.
Ultimately, the aim is to build tightly integrated information ecosystems that connect patient and caregiver through a combination of wearable technology, linked databases and highly secure communication portals. This integrated ecosystem will minimize errors and give patients and physicians rich databases of information with which to deliver medical care more efficiently.
Three key technologies – One contained network
Smart healthcare needs smart network infrastructure to support all these new technologies securely. A network needs to provide "secure openness" as healthcare professionals should always receive a high quality of service (QoS) and reliable connectivity at the point of care.

Unified Access: Whichever site a caregiver connects from, with whatever wired or wireless devices, they need to be quickly up and running with access to the resources they require. With a single network as a base, unification of wired and wireless is already done on the network level. Unified Access (UA) can control network access, can identify the "device" or "user behind the device" and map it into the correct virtual network while ensuring QoS, bandwidth and security.
Intelligent Fabric: New treatments, equipment and applications are adopted in healthcare environments on a regular basis, bringing with them potential network modifications. Intelligent Fabric technology can help quicken any installations, moves and changes, and reduce workload for IT departments because of the automation it provides through self-configuring of the virtual chassis, self-attaching servers or any additional LAN switches or access points as networks expand.
Smart Analytics: IT need to be able to determine if a certain application, such as EMRs or BioMed apps – or even Netflix – should be permitted, and then assign a certain QoS to the application based on priority. With smart analytics IT departments are able to view all the applications that are running over the network in real-time, allowing staff to control them if needed. Next to the real-time usage, smart analytics provide IT departments with all the information they need to operate hospital networks efficiently and plan for new technology roll-outs and expansion.
One network to rule them all – future-proof and secure
With a single network as a base and the right infrastructure approach, EMRs, new devices and enhanced collaboration tools can be introduced, managed and contained in the hospital environment. Any patient record, employee device or sensor can be given the right network resources in a controlled and secure way.
At the front-end, patients benefit from a truly connected healthcare experience. The frontline caregivers can share information on demand, connected equipment can help monitor, report and analyze patient health quicker than ever before, and wherever they enter the hospital environment their updated medical records can be instantly delivered to those who need it.