Dive-by medicine
By ​​​​​​​Sam Musguin-Rowe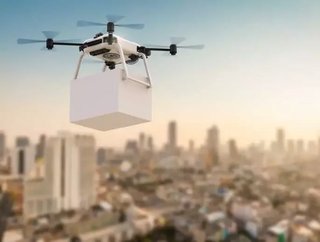 Drones – once more commonly known for capturing spectacular bird's-eye footage, roving into restricted airspace or making every Amazon deliveryman r...
Drones – once more commonly known for capturing spectacular bird's-eye footage, roving into restricted airspace or making every Amazon deliveryman redundant (eventually) – are undergoing a noble rebrand. Unmanned aerial systems (UAS) are at the sharp end of a healthcare revolution.
Already, drones are saving countless lives – delivering medical supplies to areas that desperately need them, but are virtually inaccessible. In October 2016, Silicon Valley-based robotics company, Zipline, launched the world's first national drone delivery operation in Rwanda. With 15 drones flying out of a single distribution centre, the government-backed initiative has seen blood, plasma and platelets whizzed to 21 hospitals throughout what is the most densely populated nation in mainland Africa.
To date, this has translated to more than 300,000 air miles, delivering 7,000 units of blood over 4,000 flights; a third of these being urgent, life-saving incidents. The gratifying upshot: Zipline's superfast service now provides more than a fifth of Rwanda's blood supply outside of its capital, ensuring hospitals never run dry of blood. This has boosted use of certain products by 175%, reducing waste or spoilage (a major problem, due to the strict temperature requirements of blood transportation) by a near-perfect 95%.
"Billions of people on earth lack access to critical medicine," says Zipline CEO Keller Rinaudo. "In East Africa, Zipline's drones bring people the medicine they need, when they need it and in a way that reduces waste, cost and inventory, while increasing access and saving lives. We've been hard at work to improve our technology and are ready to help save lives in America and around the world."
In August 2017, Zipline announced the world's most extensive drone delivery service in Tanzania, which seeks to provide emergency vaccines, HIV medication, antibiotics, surgical materials and blood transfusion supplies to 10mn people. There are also plans to expand Zipline's service to the United States. The Federal Aviation Administration (FAA) recently announced the UAS Integration Pilot Programme (UASIPP), which is set to allow governments across the US to partner with private companies to accelerate safe, drone-based advancements. Any Zipline projects chosen as part of the UASIPP will likely commence operation before the end of the year.
Airborne innovation
This airborne innovation is not limited to blood. In late 2014, a band of public health experts and philanthropists vowed to upgrade contraception access for women in Africa's most hard-to-reach villages, where roads are literally washed away by floods, meaning medical supply chains are stopped dead. The result was Dr. One, a joint venture between the Dutch government and United Nations, that saw condoms loaded on to five-foot drones and showered across parts of Ghana. The pilot scheme slashed delivery time from two days to a mere 30 minutes, sparking interest for similar trials in Ethiopia, Zambia, Rwanda and Tanzania.
See also
As drones represent the perfect blend of pinpoint accuracy and breakneck speed, an early utilisation within healthcare was disaster relief. Various drones delivered aid packages in the immediate fallout of the Haitian earthquake, and drone technology was used to collect data imagery in the wake of Typhoon Haiyan in the Philippines the following year. Currently, the William Carey University College of Osteopathic Medicine in Mississippi is developing a drone capable of delivering telemedicine kits that can swiftly connect doctors to victims of a natural disaster or terror attack. Complete with Google Glass, the kit would enable a bystander to treat someone in need of emergency care, while being coached live by a trained professional.
Fledgling firms
Alongside Zipline – which in early April unveiled the fastest commercial delivery drone on Earth, robust enough to withstand heavy wind, rain or high altitude – there are many more fledgling firms. Flirtey, a Nevada-based startup that made history in March 2016 – completing the first federally-sanctioned fully autonomous drone delivery in a US urban area – hopes to shuttle first aid kits, emergency medication and defibrillators. It retains some altogether broader aims, too. True to its slogan, "Anything anytime anywhere", Flirtey enjoyed another first – completing the world's first pizza-by-drone delivery, in association with Domino's in New Zealand.
San Francisco Bay Area company, Matternet, possesses its own grand plans: a network of "flying things" to bring medical supplies to remote locations all over the world. Though a lot of its work is focused in Africa (a recent collaboration with UNICEF and VillageReach saw Matternet drones transport HIV tests in Malawi), last October the firm launched a medical transport network in Lugano, Switzerland, in partnership with Swiss Post. The first autonomous, non-pilot network in an urban area, Matternet drones have so far made more than 350 successful deliveries, averaging between five and 15 per day.
Questions for consideration
The positive impact of drone technology within all facets of healthcare verges on exponential, although with it arise certain concerns. Sebastian Allen-Johnstone, Associate at nations law firm, Mills & Reeve, is optimistic yet cautious.
"Like any cutting-edge advancement, drones pose a number of questions for consideration," he says. "Chief among these include privacy and liability. Privacy is mainly a concern in cases where the drone involves filming, photography or other collection of information about individuals and their activity. Liability comes into play as responsibility for damage or injury caused by drones may be difficult to attribute. While the operator would normally be responsible, in cases where the technology failed to work properly, a manufacturer or seller might be held liable."
Allen-Johnstone adds: "Aviation control and regulation will also need to be considered. Requirements for drone licensing, pilot training, no-fly areas and geo-fencing are under consideration and review around the world. These regulations, and upcoming changes in response to incidents where drones have interfered with aviation or caused damage or danger to people on the ground, will need to be heeded if healthcare organisations wish to avoid criminal liability."