Duality Technologies & Tel Aviv Sourasky Medical partnership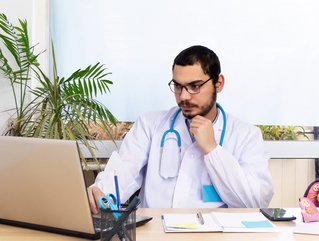 Duality Technologies & Tel Aviv Sourasky Medical partnership
Duality Technologies & Tel Aviv Sourasky Medical Center team up to protect patient data & enable efficient healthcare collaboration & research
Duality Technologies has teamed up with Tel Aviv Sourasky Medical Center in a partnership which both hope will allow easier networking and more efficient collaboration on sensitive data while maintaining patient confidentiality.
Duality Technologies is an expert in secure data collaboration and the Tel Aviv Sourasky Medical Center is a biotechnology research company.
Upholding patient privacy across the healthcare sector & increasing data efficiency
By the very nature of their work, the healthcare sector has access to masses of data that is essential to treat patients, keep healthcare staff uptodate and keep hospitals secure.
Healthcare organisations work with each other to do this, but issues of compliance and control regarding data can make things difficult for healthcare professionals.
One way to navigate this is with the use of a duality platform - which can magnify patient privacy and accelerate data insights. This is what Duality Technologies and Tel Aviv Sourasky Medical Center have done.
Data privacy concerns in the healthcare sector
"As healthcare is becoming deeply personalised, the challenge of Real-World Data and Real-World Evidence studies while complying with data privacy is becoming increasingly difficult," said Rina Shainski, Co-Founder of Duality Technologies. "Technology has the solution to this difficult problem by enabling Privacy-Enhanced analysis of data from multiple sources across the healthcare ecosystem, such as medical centres, pharma, insurers and government health agencies.
"Duality is leading the way of offering the Privacy-Enhanced platform that supports such multi-source analysis in hybrid environments including clouds and data centres, while keeping the data protected at all times, even when analysed.
"We are now focussed on applying the benefits of this technology to a broad set of use cases across the healthcare industry to increase public trust in patient data use and assist health care professionals in their vital work."