Ebola Crisis: Novarum DX is Responding With an mHealth App That Detects the Disease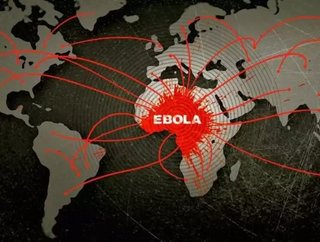 Novarum DX, the worlds leading mobile point of care technology company specialising in creating smartphone apps for reading and sharing diagnostic test...
Novarum DX, the world's leading mobile point of care technology company specialising in creating smartphone apps for reading and sharing diagnostic test results, has announced it will demo a newly created app which reads a rapid, point of care Ebola test.
Novarum DX is well known within the mHealth marketplace for creating applications to detect results from diagnostic assays, examples being tests for HIV, Legionella, Drugs of Abuse and Bowel Disease, working in close cooperation with some of the world's leading diagnostics companies.
Building on a simple-to-use diagnostic test from specialist defence diagnostic manufacturer BBI Detection, Novarum DX has developed an application to read and share the results of BBI's Ebola test, using nothing but a smartphone. This first of its kind app will be demonstrated at the GSMA Mobile World Congress March 2-5, 2015, in Barcelona, Spain.
[READ MORE] This Ebola Outbreak Might Not Go Away For A Very Long Time
"With over 23,000 cases globally, over 9,000 Ebola related deaths, and concern over misdiagnosis due to the symptom similarities with malaria, it is clear that something needs to be done to make testing for Ebola simpler and more accessible. One of the issues with point of care testing is the human error risk involved in visually reading a test. Another is the delay in sending tests to a lab for confirmation. Our application addresses both of these issues," said Neil Polwart, managing director of the company.    
"We are excited to be part of something that really could make a difference to a global crisis. Whether the app is used in West Africa where facilities are limited, for precautionary measures at border control, or indeed to track positive cases of the virus globally, we believe that this simple to use, low cost technology has the potential to impact the spread of Ebola in a very positive way," he added.
"We are encouraged by the pace at which the global diagnostics industry has responded to the Ebola crisis.  2015 has already seen one of our customers launch a home-use app, created for them by our specialist team, and we expect this year will also see a key Novarum customer achieve FDA clearance of one of our reader solutions. And so, whether in the developed or developing world, we believe Novarum's technology is about to trigger a revolution in true point of care testing," said Nicole Irvine, market development manager. 
[READ MORE] Will J&J Win the Race to Create an Ebola Virus Vaccine?
The Novarum Reader is a powerful software solution that lets you read and share the results of diagnostic assays (including lateral flow tests) using nothing more than a smartphone.
This unique, world-leading technology can be used by anyone, anywhere, with minimal training: connecting patients and doctors, field workers and lab researchers, and primary care individual clinicians to specialist practices.
It's powerful, fast, and secure, putting reliable results in the hands of the people who need them.
You can visit Novarum DX at Mobile World Congress from March 2-5 in Hall 7, Booth 7B11. To set up a meeting at the Congress, please email [email protected].
Follow us on Twitter (@HealthcareGlbl) and like us on Facebook!