Top 10 digital healthcare apps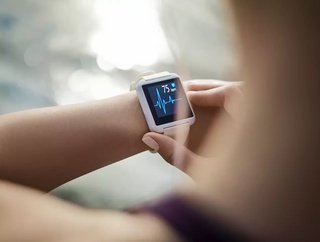 Here's one reason to have screen time: our Top 10 digital healthcare apps
10.

CardMedic
Web and mobile app CardMedic aims to support communication between doctors and patients.
"Everyone involved [in the CardMedic app] shares our passion of putting clear patient communication at the heart of healthcare, improving patient experience and quality of care, and reducing health inequalities", said Rachael Grimaldi, Co-founder and CEO.
9.

Rimidi 
Rimidi is designed to  personalise the management of chronic conditions like diabetes, heart failure and cardiovascular disease. 
Doctor Lucienne Ide created the clinical management platform in 2012 and partnered with Emory Healthcare last year for further app creations. 
"They need data to really understand what procedures, devices and implants are leading to the best outcomes", said Ide.
8.

TestCard's ClearScreen
The smartphone app uses a phone as a clinical-grade scanner, which can analyse lateral flow tests (LFD), removing the need for manual result recording. 
TestCard's ClearScreen provides a record for the NHS electronic patient records, in line with Public Health England's reporting requirements. 
7.

Companiions 
They say loneliness is a killer - and that's something we've all learned over the pandemic. But with the Companiions app, users can find people in similar circumstances to them and strike up a friendship, such as:
Families seeking companionship for an older relative

New parents adjusting to parenthood

People recovering from disease or surgery
6. Medical ID 
Using the Medical ID app, users can send an alert SMS in one click which will include the users estimated location. Marketed as 'The app that could save your life', Medical ID can do more than that - you can also use the app to sign up to be an organ donor. 
5.

Lifesum
The Samsung Galaxy Watch4 series partnered with the Nutrition app Lifesum, to help users track their fitness progress, count steps and even analyse their sleep patterns. 
"At Samsung, our mission is to create purposeful technology for a better world – and health is a major part of that", said TaeJong Jay Yang, Corporate SVP and Head of Health Team, Mobile Communications Business at Samsung Electronics.
4. MyFitnessPal
For those who need to make a change, to those who just want to change one habit, the easy to use and all-rounder MyFitnessPal is the app of choice. MyFitnessPal helps users to monitor their daily food diaries, understand how habits can be improved and set achievable goals. 
3.

Trackable
Manufactured by hyper-automation services company, Vuram, the Trackable app can monitor the progress of healthcare items as they move through the supply chain, including products such as:
Vaccines

Oxygen cylinders 

PPE

Masks 
The app also provides a street view for drivers and features trained facial recognition software powered by Microsoft Azure.
2.

Health

 
The Apple Watch comes with a Health app, allowing users to do anything from call a doctor to remind them of their daily step count target.  
Although paramedics may not have time to search through a phone, they will be able to quickly spot an Apple watch, which will allow them to check for any health conditions a patient may be suffering from before they are treated. 
1. Siilo 
Healthcare professionals support patients in the office and online, sometimes this leads professionals to use social media messaging to correspond with other doctors or patients, but these platforms are insecure.
"With Siilo, we have the unique opportunity to move away from the information silos that separate healthcare and focus on reconnecting the system for the betterment of professionals and patients everywhere", says Siilo's CEO, Joost Bruggeman.
Read a full interview with Bruggeman in Healthcare Global's February issue, online from next month.