ElliQ robot aims to improve care for elderly at home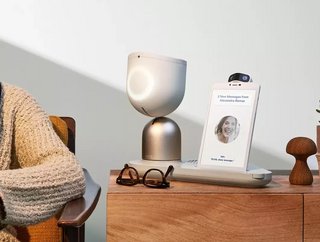 The companion robot created by Intuition Robotics aims to improve care for older people at home
Israeli startup Intuition Robotics is launching a robot driven by artificial intelligence to provide care and companionship to older adults in their homes. 
The ElliQ robots have been developed to extend primary care services into people's homes. Using AI and analytics, they will provide healthcare professionals with actionable data and insights to detect any adverse reactions early, enabling them to intervene and where possible reduce hospital admissions. 
ElliQ proactively engages the patient in conversations and activities throughout the day, collecting self-reported data, and with the patient's consent, sharing this data with the primary care team. 
Primary care providers can adjust the type and frequency of self-reported data that the robots collect for each patient, as well as communicate with patients seamlessly via the robot. Likewise patients can also ask their doctors questions through the robot. 
The initial purpose for ElliQ was to help curb social isolation among older adults, but the developers then realised these were elements of a larger package of care. "While our original focus for ElliQ was to promote independent living and aging in place by combating isolation and loneliness, we realised that they were mere components of the bigger picture: helping to holistically improve care for older adults" explains Dor Skuler, CEO and Co-Founder of Intuition Robotics. 
"ElliQ has proven to be an invaluable resource for our older adult users, who often choose to share something personal with the companion robot on a daily basis. Working with healthcare professionals over the last year, we now see that ElliQ has the potential to support the full spectrum of care, physically, mentally, and socially."
To date ElliQ has won a CES Best of Innovation Award and two AI Breakthrough Awards. The company's next move is a pilot with Family Doctors, a primary care practice in Massachusetts. 
"ElliQ is already a great resource for older adults to maintain a healthy and engaged lifestyle at home, providing them with much-needed companionship, entertainment, cognitive stimulation, and health and wellness suggestions" Dr Peter Barker of Family Doctors commented.