Evonik Revolutionises Medical Tech with 3D Printing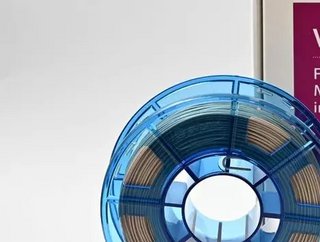 Evonik Industries launches new 3D printable biomaterial for medical application, revolutionising medical technology
Increasing Individualisation in Medical Technology
Evonik Industries - a world leader in speciality chemicals - has developed a new 3D printable PEEK biomaterial. With its VESTAKEEP® Care M40 3DF, the company is launching a polyether ether ketone filament for medical applications with body contact for up to 30 days. 
By launching its latest product Evonik aims to expand the possibilities for patients to experience individualisation with their treatment by harnessing additive manufacturing (3D printing). 
How Does it Work?
As the latest addition of Evonik's 'Care Grade' line based on VESTAKEEP® Care M40 explains that "the high-performance polymer can be processed in common extrusion-based 3D printing technologies such as fused filament fabrication (FFF) or fused deposition modelling (FDM)."
The product has a diameter of 1.75mm and is supplied in a natural colour on 500-gram spools to be used directly in standard FFF/FDM 3D printers for PEEK materials. 
Manufactured under cleanroom conditions and subjected to strict quality management for medical materials, Evonik adds that " its biocompatibility, excellent temperature and chemical resistance, very good stabilizability, and easy handling," makes the material perfect for a range of applications "from patient-specific hearing aids to filigree prostheses and orthoses to surgical drilling aids for dentistry or individual surgical instruments."
Commenting on the announcement, Marc Knebel, head of the Medical Devices & Systems market segment at Evonik said: "Following the commercial success of our VESTAKEEP® i4 3DF filament for 3D printing long-term permanent implants, we are now expanding the possibilities of modern medical technology for the individual treatment of patients with this new Care product. In order to open up further medical applications for [an] even better quality of life, a broad material landscape is needed. We have our fingers on the pulse with our portfolio of 3D biomaterials and are consistently developing it further. Doing so, this year we plan to launch an innovative PEEK-based filament with osteoconductive properties allowing bone cells to adhere to implants more quickly. Our goal is to revolutionize medical technology by offering innovative material solutions."