Exploring attitudes towards ageing & care in Birdie's survey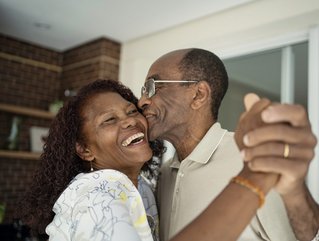 Technology can support older people live their life to the fullest
At-home health-tech company Birdie shares research results on ageing & care support. CEO Max Parmentier calls for education on preventative healthcare
There are 1.4bn people over the age of 60 alive today - more than at any other time in history. With developments in healthcare technology, people are able to live fuller lives for longer, with some elderly people choosing to live in care homes or arrange for at-home help.
At-home healthcare technology company Birdie commissioned research into the attitudes surrounding old age and care.
Preparing for ageing: the physical and mental needs
Only 17% of 59-77 year olds are preparing themselves physically, mentally and financially for older age, with just 8% taking proactive care support, like utilising social care support.
49% of 56-77 year olds said that they were worried about their loss of identity, as their abilities are impacted by mental and physical frailty.
When asked about needing additional care respondents said:
26% of Baby Boomers believe they will never need additional care support, which is more than any other generation
14% of Gen Z think they will never require additional care support
16% of Millennials think they won't.
When asked about the care they would accept:
42% of 59-77 year olds accepted that care would help them to maintain their independence for longer
69% wanted at-home care
42% would consider a care home.
Redefining ageing and the need for a person-centric healthcare model
Max Parmentier, CEO and Co-Founder of Birdie, discussed the results exclusively with Healthcare Digital.
"It's rare to hear the term 'ageing population' without it being accompanied by a
warning that our society is ill-prepared for it. For the most part, this sentiment is true - both at a systemic level as well as at an individual and community level.
"Our system of health and social care is designed for episodic and crisis point care, treating one-off conditions in highly medicalised ways, all centred around hospitals. However, medical conditions in an older population are more likely to be chronic and long-term, meaning these are care needs simply incompatible with our existing model.
"The result is that care for the elderly currently represents over two-fifths of NHS costs - yet 1.5 million older people who do not have their full needs met when it comes to receiving adequate care.
"But it's not just the system that's underprepared. Our research shows its individuals and communities too. With 17% of Baby Boomers not doing anything now to improve their quality of life later, apathy towards getting older also affects the health and wellbeing of our ageing population.
"To reach a point where older people have choice and control over growing older, it will take our health and social care system moving towards a person-centric model of care - where individual's needs and wants are considered and accounted for.
"It will also require increased education around preventative physical, social and mental activities that can be taken to live a healthier life in old age to help us all be able age with confidence, in our own unique way."
Parmentier previously spoke with Healthcare Digital about its digital home care technology. Read more here.
*********************************************
For more insights into Healthcare - check out the latest edition of Healthcare Digital and be sure to follow us on LinkedIn & Twitter.
Other magazines that may be of interest - Manufacturing Magazine. Check out our free upcoming virtual event, Manufacturing LIVE, 6th December 2023.
*********************************************
BizClik is a global provider of B2B digital media platforms that cover 'Executive Communities' for CEO's, CFO's, CMO's, Sustainability Leaders, Procurement & Supply Chain Leaders, Technology & AI Leaders, Cyber Leaders, FinTech & InsurTech Leaders as well as covering industries such as Manufacturing, Mining, Energy, EV, Construction, Healthcare + Food & Drink.
BizClik, based in London, Dubai & New York offers services such as Content Creation, Advertising & Sponsorship Solutions, Webinars & Events.