FDA Commissioner Scott Gottlieb releases statement regarding medical device innovation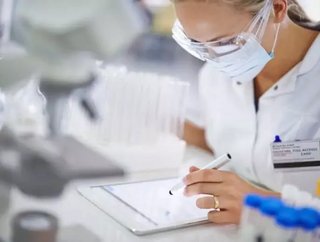 The medical device industry is dominating the health sector, and is set to reach $176 billion this year in the US alone. Reaching $350 billion worldwide...
The medical device industry is dominating the health sector, and is set to reach $176 billion this year in the US alone. Reaching $350 billion worldwide, the average spend on medical and diagnostic imaging is continually rising.
FDA Commissioner Scott Gottlieb has recently released a statement surrounding the advancement of medical devices (see below).
Enabling patients and providers to have efficient access to new and innovative medical products that meet the FDA's gold standard for safety and effectiveness is a core part of our mission. The FDA is advancing these goals as part of its Medical Innovation Access Plan. As one part of that effort, we're announcing some additional steps we're taking right now to promote beneficial medical device innovation.
Medical device technology evolves quickly. The process for improving the performance and clinical characteristics of medical devices is highly iterative. Often, it's the case that small modifications help provide incremental but meaningful improvements to products. Over time, these cumulative advances are consolidated into more noticeable advances in the performances of different technologies. Therefore, it's important for the FDA to enable innovators to have the flexibility to efficiently make these kinds of small modifications. At the same time, the FDA needs to establish modern tools and benchmarks for measuring the safety and performance of devices to make sure they're delivering the expected benefits to patients.
We're taking several new steps toward each of these goals.
First, we've completed our first qualification of a medical device development tool (MDDT) to provide a more objective platform for developing devices in a key area of medicine – cardiovascular health. Fostering the creation and validation of development tools that can be used to provide more efficient and accurate ways to measure risk and benefit, as part of the medical product development process, is a key goal of the FDA. At the FDA, we're undertaking a comprehensive policy effort to facilitate the development and validation of these kinds of medical device development tools.
Today's newly qualified MDDT is a 23-item questionnaire that measures health information that is reported directly by patients with heart failure. The tool can be used to measure a heart failure patient's health status, including clinical symptoms and the physical and social limitations caused by this condition.
Such a tool has the potential to help engineers designing heart failure devices to more efficiently and accurately quantify how much their device could actually improve a patient's quality of life. By qualifying the tool under the FDA's new, voluntary program, it will make it easier for product developers to rely on the outputs of this newly qualified tool as part of their development plans. Innovators can trust in advance that the agency has already found the outputs of these measures to be reliable.
New tools
We expect to evaluate and qualify more medical device development tools in the coming months, and we encourage this kind of product development. One area in which there may be an opportunity is wearable technologies. These tools have the potential to provide fundamentally better ways of measuring clinical outcomes, like how a device or even a drug affects outcomes that relate to physical performance or the function and output of different organ systems.
The development of more modern tools for measuring outcomes relevant to regulatory decisions is a key part of our efforts to promote innovation. Such development tools can also help minimise the use of animal studies, reduce the duration of testing, or require fewer patients in a study by optimising patient selection or improving on the ability to measure benefit and risk through the availability of measurements that are more sensitive for assessing these outcomes. FDA experts from the agency's Center for Devices and Radiological Health have issued a blog on this important program.
Guidance documents
To make the development process more efficient and predictable, the FDA is also releasing three new guidance documents today related to medical devices. The first is a draft guidance delineating the FDA's new "Breakthrough Devices Program," which was created by the 21st Century Cures Act passed by Congress last year.
Related stories
Building on the Expedited Access Pathway (EAP) program, this new program is intended to help patients more quickly access certain devices that more effectively diagnose or treat life-threatening or irreversibly debilitating diseases or conditions, such as technologies that have no alternative or that offer a significant advantage over FDA-cleared or approved alternatives.
The program described in the draft guidance would enable a more agile pre-submission process for breakthrough devices. Breakthrough device innovations that are highly novel can also be more complex to assess. Thus, earlier and more frequent interaction between the FDA and manufacturers – as outlined in our draft guidance on the Breakthrough Device Program – should allow manufacturers to make the best use of their resources to bring state-of-the-art medical technologies to the market faster.
Another two-final guidance's will help innovators determine when they need to submit a new 510(k) prior to making a change to a legally-marketed device subject to premarket notification (510(k)) requirements. These policies will help innovators introduce iterative improvements that can improve a product's safety and performance by establishing a brighter line regarding when the FDA needs to review and clear these changes in advance.
These new guidance documents do not change the FDA's review standard: A new 510(k) is required when a marketed device has changes, including changes to software, that could significantly affect the safety or effectiveness of the device or when there are major changes in the intended use of the device. Instead, the new policies enhance predictability and consistency for innovators deciding when to submit new 510(k)s by better describing the regulatory framework, policies and practices underlying such a decision.
This improved clarity will help lower the barriers to innovation and improve patient care by reducing unnecessary submissions to the FDA for changes that could not significantly affect device safety or effectiveness, so patients can benefit from upgraded products more quickly. Many devices function as tools in the hands of physicians. They benefit from feedback from doctors that helps innovators make small adaptations to improve a device's performance. A regulatory framework that fosters this kind of useful revision is a key to improving their safety and performance.
Improving patient care
These are just some of the steps we're taking to encourage innovation in medical devices. The FDA will be unveiling additional steps we'll take to improve the path for device innovation while building additional safeguards to ensure the safety and effectiveness of new and existing products.
The FDA's effort to promote the creation and regulatory acceptance of development tools also encompasses efforts across the agency's drug programs. With the passage of the 21st Century Cures legislation, the biomarker and Clinical Outcome Assessment qualification programs are now formalised and have the added benefit of key features that will promote the development of these innovative tools for a specified context of use to aid in promoting efficiency in drug development. The legislation emphasises the importance of partnering with external stakeholders, increases transparency and predictability, and allows for prioritisation of projects that will have the greatest public health impact.
In addition to qualification efforts, a new work stream has been developed to design and validate a series of algorithms (as drug development tools) that can be used for simulations to predict an outcome such as overall survival once key patient and disease parameters are entered into the model. These approaches can be used for classification of important observations made in clinical trials, such as assessment of tumour growth versus shrinkage.
The aim of all of these policies is to improve patient access to innovative medical products while continuing to protect those who rely on these products.