Fitbit acquires clinical coaching platform Twine Health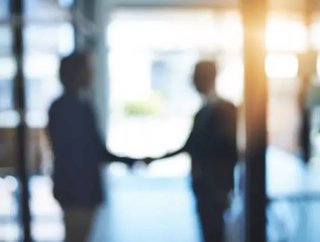 Leading wearables brand Fitbit is set to acquire Boston start up Twine Health for an undisclosed figure. The Twine Health Team will joinFitbitas part of...
Leading wearables brand Fitbit is set to acquire Boston start up Twine Health for an undisclosed figure. The Twine Health Team will join Fitbit as part of its Health Solutions group, with the deal set to close at the end of Q1 2018.
An innovative, health coaching platform, Twine Health works to enhance clinical services through the use of its coaching platform, empowering people to seek better health outcomes and lower healthcare costs.
A HIPAA-compliant connected health platform, Twine Health delivers a user-friendly experience to support people with long term health conditions, and provide guidance in providing guidance surrounding everyday wellbeing, collaborating with care teams, healthcare providers and any other individual or organisation involved in a patient's care.
The Twine Health platform has developed a scalable approach to health coaching, allowing a single coach to work with a large number of patients, driving efficiencies while helping more people reach their goals.
The partnership will also enable Fitbit to further its reach into the healthcare industry, where it is increasingly competing with tech giants such as Amazon and Apple. Additionally, Fitbit remains as one of the companies taking part in the FDA program to bring new health and apps and technologies to the market.
Nonetheless, its recent acquisition will enable Fitbit to further tailor its service offerings towards the implementation of exceptional health plans and health systems, whilst creating opportunities to increase subscription-based revenue.
Long term, Fitbit will extend the benefits of the Twine platform to over 25 million users.
Founded in 2013, Twine Health has developed its approach based on years of behaviour change and clinical research done at the MIT Media Lab, the company has stated in a press release.
See also
Using a combination of artificial intelligence-driven insights and human interaction to generate positive health outcomes, it has automated parts of the coaching process and freed up time for more personalised care.
Randomised controlled trials conducted by world-renowned facilities including Massachusetts General Hospital and the Joslin Diabetes Center found that the foundational behaviour changes and principles behind Twine Health's technology helped drive statistically significant improvements in both diabetes and hypertension management.
"Twine Health has delivered powerful results for patients with long term conditions such as diabetes and hypertension – two key focus areas for Fitbit, which together affect approximately 105 million people in the US alone," explained James Park, co-founder and CEO of Fitbit.
"When combined with our decade-plus experience of empowering millions of consumers to take control of their health and wellness, we believe we can help build stronger connections between people and their care teams by removing some of the most difficult barriers to behaviour change,"
"Together, we can help healthcare providers better support patients beyond the walls of the clinical environment, which can lead to better health outcomes and ultimately, lower medical costs."
 "We built Twine Health with the goal of putting people back at the centre of their care, helping them take ownership of their health actions and outcomes with the continuous support of both clinicians and loved ones," explained Dr Moore, Twine Health's co-founder and CEO.
"Technology has a profound opportunity to facilitate this shift in behaviour and give people the coaching they need to overcome the challenges that arise in daily life."
"That potential becomes even more compelling when combined with Fitbit, whose brand and ability to engage and motivate a diverse range of consumers is incredibly powerful. Together, we can build a complete experience to optimise health at scale, across the full spectrum from prevention to disease management."