Five minutes with Josh Komenda, CEO of Veyo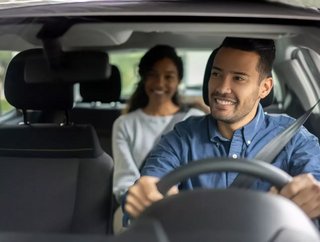 The CEO of medical transportation company Veyo tells us what sets them apart and how they are supporting underserved patients
Veyo is an American non-emergency medical transportation (NEMT)  company, operating one of the largest fleets of its kind in the US. Here CEO Josh Komenda tells us what sets them apart. 
Why was Veyo founded? 
Each year, 3.6 million Americans miss or delay medical care due to transportation issues. These issues stem from an overly complex and difficult-to-manage process that has not changed in decades. The non-emergency medical transportation (NEMT) field is plagued by inadequate technology, high costs, outdated business models, inconsistent and unprofessional medical transportation providers, and virtually non-existent transparency for the health plan or customer.
After spending years building the technology behind a consumer on-demand rideshare model, we founded Veyo in 2015 to bring that model to medical transportation. We saw the same issues with reliability, quality, and transparency in the healthcare space that we had seen in the consumer space and knew that we could help bring those same innovations seen in the consumer industry to NEMT. 
Veyo was built from the ground up to be a healthcare ally and increase access to care. By combining the flexibility and scalability of a rideshare service with the health experience of a full-service NEMT broker, we're transforming NEMT and delivering higher levels of reliability, quality, and transparency.
What is the difference between a non-emergency medical transportation (NEMT) company,  and companies like Uber and Lyft for example?
Unlike Uber and Lyft, who are transportation providers, Veyo is a full-service NEMT broker. That means we manage the full transportation benefit for a health plan. Everything from managing call centres to credentialing transportation providers to handling grievances and reporting benefit data back to the health plan. 
Veyo's full technology suite was built specifically for the complex needs of Medicaid or Medicare Advantage trips and offers end-to-end transparency for the health plan. 
Similar to Uber and Lyft, we also contract with independent contractors as a part of our transportation network. All Veyo drivers must meet healthcare credentialing requirements and standards including training in CPR, First Aid, HIPAA and PHI, and the Americans with Disabilities Act (ADA) guidelines. They also undergo annual background checks and drug tests to ensure the utmost safety for our passengers. 
While rideshare drivers are great for transporting ambulatory members who need minimal assistance, many people using NEMT services typically have needs that exceed the capabilities of your average sedan - for example some patients require hand-to-hand service, while others have oxygen tanks or require wheelchair or stretcher accessibility. Veyo is the only platform that was designed to match these health-specific requirements, and our drivers and fleets are trained to accommodate and manage all member needs.
Who are the typical consumers Veyo supports?
We work directly with healthcare facilities and health plans, including Medicaid and Medicare Advantage plans in nine states, to provide NEMT for their members. Because NEMT services are covered benefits under Medicaid and some Medicare Advantage plans, we are often serving vulnerable, underserved communities that  lack reliable transportation options. To date we have completed over 35 million trips to and from critical health appointments.
What tech do you use and how? 
We're focused on using the latest technology to improve how the transportation benefit is managed. Our model uses predictive analytics, machine learning, automation, and rules-based algorithms to better distribute trips to our transportation network and continuously improve our service. 
Our real-time platform records millions of data points, analyses trends around supply and demand, and uses that information to predict where demand will be in the future and recommend adjustments. The Veyo team is then able to optimise trip distribution to the lowest cost, most appropriate, highest-performing provider and ensure that rides are available when and where they're needed, as well as monitor, control and coordinate service in real-time to ensure the highest possible quality. 
How have you been supporting patients during the pandemic? 
In addition to expanding our footprint, the pandemic has shown us how our powerful transportation network can serve the healthcare industry and patients in new ways and we plan to continue those expansions in the future. In 2020 we launched specialised transportation fleets for COVID-positive patients and the country's first initiative to cover drive-through COVID-19 vaccinations via transportation benefits. 
We also utilised Veyo's existing transportation network to deliver emergency goods such as meals, supplies and PPE to both Medicaid members and healthcare workers across the country, and hope to further enable on-demand healthcare delivery services using our existing technology and transportation networks.
What what you like Veyo to achieve in the next 2-3 years?
Over the next few years, we're focused on continuing to provide exceptional transportation services and exploring how our technology and network can play a larger role in the overall healthcare supply chain. We're launching our newest market, Wisconsin, later this year, and we plan on expanding into several additional states over the next 2-3 years.
We're proud of the way we've been able to change the landscape of healthcare and improve the member experience, and we look forward to bringing those enhancements to additional members over the next few years.