Free cellular phones from Amerigroup to Medicaid members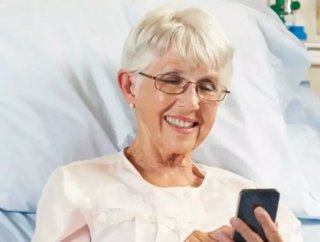 Written by Alyssa Clark Free cellular phones from Amerigroup to Medicaid members Coming soon across 12 states, SafeLink Health Solutions will provide...
Written by Alyssa Clark
Free cellular phones from Amerigroup to Medicaid members
Coming soon across 12 states, SafeLink Health Solutions will provide customers with a cellular phone, 250 minutes per month, unlimited calls to Amerigroup's customer service, unlimited text messages at everyone's favorite price, free. Resulting from the pairing of Voxiva and Amerigroup, SafeLink Health Solutions solves the problem of establishing an immediate and modern connection between Amerigroup and its Medicaid members.
"Our partnership with TracFone means that these proven programs can reach many more people at no cost to them and at no added cost to their health plans," said Paul Meyer, Voxiva's Chairman & President.
Commitment to Quality and Service
The partnership of Voxvia and TracFone Wireless inspired the production of SafeLink Health Solutions, but more importantly, now enables Amerigroup to contact and inform its millions of members at once, directly to their personal cellular phone, while simultaneously eliminating customer costs. SafeLink Health Solutions is a TracFone Wireless service, and once approved, will operate in all states in which there is an Amerigroup office.
"TracFone is proud to join Voxiva in providing SafeLink Health Solutions to enhance the lives of countless Medicaid recipients across the United States. By partnering with Amerigroup, we will leverage our company's knowledge, innovation and commitment to quality service to provide this unique solution," said F. J. Pollak, CEO of TracFone Wireless.
For the Medicaid population enlisting the SafeLink Health Solutions services, members gain access to Voxiva's slew of mobile health programs like Voxiva's "txt4health" and "txt4baby", where customers can see the evolution of customer service affecting them in ways like never before. To support and satisfy these members across state boundaries, customers' needs and immediate accessibility to prevalent healthcare information is at the forefront of companies like Voxvias' and Amerigroups'  minds as they hope to solidify member retention.
"Voxiva and its partners have been pioneers in delivering large scale mobile health services that improve health. Text4baby, which we developed with the National Healthy Mothers, Healthy Babies Coalition, is the largest mobile health service in the nation with over half a million moms enrolled" said Meyer, Voxiva's Chairman and President.
Sharing is Caring
These programs target families to recommend timelines for physical exams and checkups, alerts and healthcare news, nearest flu shots or vaccinations, and reminders about member benefits and other services. Results from this commitment to customer care can be seen in the reported improvement in areas such as appointment attendance and immunizations received, while reminding the individual customer that their health and care will always remain the number one priority.
Alyssa Clark is the Editor of Healthcare Global