Futura's acquisition enables healthcare cost management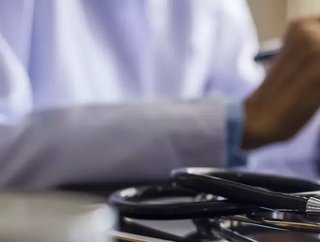 Future announced the acquisition of Envirogate Healthcare Solutions to further its portfolio with strategic cost management expertise
Futura Mobility is a trusted industry partner that provides consultancy services and end-to-end healthcare technology solutions. With success stories from organisations, such as Epic Community Connect Go-Live at Carson Tahoe Health and Baptist Health, the company has played a crucial role in the COVID-19 response with systems that improve on-site support and logistics, triage support and remote activation services, with a focus on connectivity and on-site setups. 
The company continues to expand its capabilities, which is why it has announced the acquisition of a leading strategic cost management business, Envigorate Healthcare Solutions (EHS), allowing Futura to target further needs of its clients. 
How will healthcare organisations benefit from the acquisition? 
While there is a significant emphasis on improving software and hardware solutions in healthcare settings, cost implications have to be considered. Hospitals wouldn't wish to compromise on the cost of their solutions as they strive for maximum benefit to patients, and vice versa. EHS has successfully supported more than 300 hospitals in cost management while retaining high-quality patient care. 
According to the President of EHS, Michael Talerico, 'the current healthcare environment requires a delicate balancing act of controlling costs and improving services, without decreasing quality of care or staff morale. This acquisition allows our companies to better deliver on this vision and helps to support a common mission of enabling our clients to drive better patient outcomes'. 
Complimenting Futura's patient care solutions
The acquisition of EHS will provide another area of expertise for Futura to offer to its clients, allowing organisations to balance their costs while ensuring they can meet the needs of their patients. Futura is also proficient in various other areas that support the healthcare industry, including: 
Consulting and advisory services

Patient and clinical engagement

Point-of-care technology

Managed services 

Custom eLearning solutions
'The acquisition of EHS enables Futura to help customers deploy sustainable productivity strategies and expands our ability to deliver end-to-end Healthcare technology solutions', says David Gulian, Chief Executive Officer at Futura. 'Futura was founded on the concept of nimbleness and agility in providing our customers with a solution that fits their needs, and EHS has a respected reputation of providing solutions tailored specifically to meet their clients' own culture'. 
Futura is responsible for services across a third of the US healthcare industry. With over 20 years in the sector, it has supported over 600,000 IT assets. 

For more healthcare technology insights, check out the latest issue of Healthcare Global Magazine.