The future of patient care – how mobile applications can play a part in a better hospital experience
By Adam Stone, Managing Director at Rokk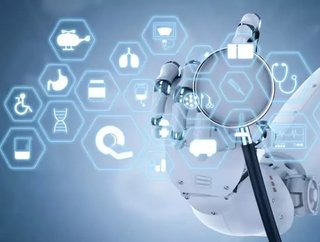 With the huge financial and logistical issues continuing to impact the NHS, it is a remarkable testament to the dedication and professionalism of health...
With the huge financial and logistical issues continuing to impact the NHS, it is a remarkable testament to the dedication and professionalism of healthcare staff that they continue to provide the best possible service to patients.
Ensuring that a patient's stay in hospital is as comfortable and brief as possible, is one of the key elements of the healthcare staff's role. As we enter the winter months we are likely to see a huge increase in numbers of patients entering the healthcare system placing further pressures on the NHS.
As in other areas of life there is an increasing expectation and demand from public and staff in hospitals for effective digital solutions, both to make the patient's stay in hospital more comfortable and homely so they feel less shut off from their normal life whilst being an inpatient, as well as helping staff to do their job more efficiently.
We are beginning to see exactly how technology can take some of the strain away from both staff and patients, removing the complexity of the patient care process. Point of care solutions have begun to allow healthcare professionals to make a real difference in providing a better quality of care. Everything from patient documentation, improved workflows, and better communication all come together through mobile applications enabling a better flow of information throughout the hospital.
Healthcare professionals are the ultimate mobile workforce after all. They have no set desk space and are constantly on their feet. Giving them the tools that can be used whilst on the move is a game changer for them. As a result, the global mobile health app market is expected to reach US$102.35 billion by 2023  – a huge market and one that is only going to continue to grow.
See also
Whilst in the UK we are at an early stage of delivery and use of mobile apps in mainstream healthcare we are starting to see a growing momentum. Encouragingly it is not just the demand from staff and patients that is driving this growth, but is also backed from the top. The NHS Digital Mandate has ensured that digital technology is a central element to the improvement of patient care and experience. Alongside this, an element crucial for the use of mobile applications is WiFi. By 2019 the Government has committed to ensuring that there is free WiFi available for both staff and patients across all NHS estates.
However, as with all things connected with healthcare it is crucial that there is a thorough process before any apps are adopted. There are a number of regulations in place but the points laid down in Public Health England's Criteria for health app assessment give an impression of the types of areas the Government predicts where apps can and will be used across the NHS.
As well as the fairly obvious key areas such as security, privacy and confidentiality and clinical safety, the Government has also included elements such as interoperability. The need for apps to share data seamlessly with other clinical systems and software, this is appropriate for apps ranging in use from writing clinical information for GPs to allowing patients to access their own records.  
So, it seems much of the processes and demand needed for a wide-ranging adoption of mobile applications are in place. Whilst we have seen some implementation it continues on the whole to be a slow process. Much of this frustration is down to the procurement processes in place and the continued domination of large, slow moving vendors that have an oligopoly in the market. Many of the most innovative and useful apps come from smaller, more agile companies that can provide the latest technology alongside a more cost-effective pricing model. As we see the NHS change focus from more traditional IT solutions to the latest mobile applications there needs to be a rethink of the procurement processes and how the NHS interacts with smaller tech providers.
There is no doubt that mobile applications are going to play in the future of healthcare. They offer a real advantage to staff and patients alike. We have seen that there are regulatory guidelines in place and some implementation of apps already. For a wider adoption of apps though there has to be a rethink of how the sector handles its procurement processes and interacts with smaller more innovative companies.
Rokk Media specialise in software development, native mobile apps and website development for businesses. Rokk has developed software solutions for national and international clients using proximity beacons, augmented reality and apps for Internet of Things 'smart' sensors. Clients include HSBC, Exeter University, South West Water, HM Gov, NHS, Channel VAS.