GE Healthcare dives further into acquiring new technologies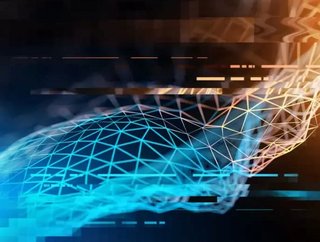 GE Healthcare has recently placed significant investment in new technologies to further drive the healthcare industry and deliver quality care to patien...
GE Healthcare has recently placed significant investment in new technologies to further drive the healthcare industry and deliver quality care to patients. It has been announced that the company has acquired start-up bioprocessing company Puridify to support the manufacturing of new medicines, increase its ability to scale and provide improvements within process development.
Puridify has secured a number of prestigious awards, such as the 2016 BioProcess International Award for 'Best Collaboration' with GlaxoSmithKline to advance industrial evaluation of Puridify's FibroSelect.
The company is set to bring Puridify's platform to commercialisation by fully integrating its technologies within the broad range of bioprocess purification products at GE.   
"Investment in this new technology is further evidence of GE's strong commitment to innovation in the production of biopharmaceuticals to the benefit of our customers and of patients world-wide," explained Jan Makela, General Manager, BioProcess, GE Healthcare Life Sciences. 
"Puridify has spent the last three years developing its industrial nanofiber-based platform purification technology in close collaboration with leading biomanufacturers with promising results," commented Oliver Hardick, Chief Executive Officer of Puridify.
"Our goal is to introduce significant improvements to bioprocessing and being part of GE helps us to maximise this opportunity."
The company has also invested in Israeli AI healthcare start-up MedyMatch, which provides clinical decision support technology within the diagnosis of trauma and stroke. The move will see GE integrate MedyMatch's intracranial haemorrhage detection platform into its medical imaging software and see patients be diagnosed and receive the required help in a timelier manner.
Related stories
"MedyMatch focuses on delivering patient-specific assessments directly to the physician at the patient's bedside. MedyMatch is bringing to market a new category of medical solutions that leverages deep learning, machine vision, and the full richness of 3-D imaging and other relevant patient data," explained Gene Saragnese, Chairman & CEO of MedyMatch.
MedyMatch is pushing the boundaries with the use of real-time data in the emergency room," said Mike Barber, CEO of GE Healthcare MICT. "MedyMatch's acute care clinical decision support products are aligned with the needs of the marketplace, supplying clinical decision support tools, with the goal of improving patient outcomes, and processed at the point of image creation."
There are currently no automated tools in emergency or radiology departments that are in use to assist physicians in detecting intracranial haemorrhage. By harnessing clinical understanding in conjunction with machine vision and deep learning, MedyMatch's mission will be to deliver real-time A.I. based clinical decision support tools to physicians in the assessment of patients in ER without disrupting the clinical workflow. 
According to the American Heart Association and American Stroke Association (AHA/ASA), stroke is the fourth leading cause of death and one of the top causes of preventable disability in the United States. Affecting 4% of US. adults, it is forecasted that by 2030, there will be approximately 3.4mn stroke victims annually in the US., costing the healthcare system $240bn on an annual basis.
Furthermore, GE are working to transform blood collection through privately-held healthcare technology company Drawbridge Health. Developing proprietary technology designed to integrate draw, collection and sample stabilisation into a single device, healthcare providers will be able to deliver a superior patient experience, eliminating the need for phlebotomy and travel to blood draw centres.
"With Drawbridge Health, we are combining technology from GE Global Research, expertise from GE Healthcare and business models from GE Ventures to offer a simple, safe and more efficient solution that can help save time, money and lives," commented Risa Stack, Managing Director of New Business Creation, GE Ventures.
Lee McCracken, CEO, Drawbridge Health said: "The current sample testing process is inconvenient and challenging for patients and medical providers, alike. It requires clinical processing equipment, often a technician specifically trained to draw blood, plus a trip to the doctor's office or hospital.
By combining world class GE technology and a talented founding team to address an important market need, Drawbridge Health is well positioned to transform diagnostic testing for healthcare stakeholders, testing laboratories, patients and consumers."