GE Healthcares PM: 3 keys to analytics that connect productivity to quality of care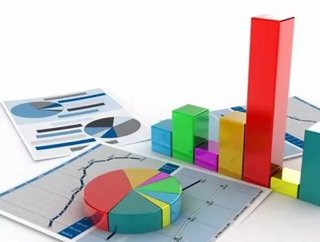 As the healthcare landscape continues to evolve, analytics prove to play a pivotal role in the efficiency of any healthcare corporations supply chain an...
As the healthcare landscape continues to evolve, analytics prove to play a pivotal role in the efficiency of any healthcare corporation's supply chain and data collection system. Numerous companies today embrace a transparent dashboard for real-time results and better organizational structure. Generated and captured by these systems, the process of data actualization has changed from a guessing game, into a consistent equation producing expected results.
Now, programs are embracing systematic data analysis in pre-established thresholds which alerts staff when a response or action is necessary, recognizes patterns in data, and dissipates or mitigates disputes or discrepancies as they arise over the production cycle. It is important to note that from these evolutions in healthcare analytics comes a new reliance on transparency, efficiency, and overall patient satisfaction.
In lieu of this ongoing conversation surround healthcare analytics, experts from across the industry are taking to their personal blogs to debate the issue. According to Tom Zimmerman, GE Healthcare's U.S.-Canada Region Product Marketing manager, there are "three key components to a strong Analytics foundation. Directly from his personal GE Healthcare blog, Tom Zimmerman discloses these three strategies for a strong analytics foundation:
 
Organization goals defining the collection and use of data to help insights and changes.
Teams need to "set the bar" for key indicators such as wait times, turnaround times and close ratios. These often exist in organizational goals, but may require detailed specificity to become actionable. Analytics and iterative improvement cycles may then "raise the bar," going forward.
 
Technology adoption.
There need to be software tools in place to aggregate data from multiple sources and visualize it in ways that enable action. Third party solutions will support data mapping and configurations based on key performance indicators.
 
Response and resource assignments.
Once insights and alerts become available, decision making follows. This may already be defined within existing operational duties. Or it may foster additional internal discussions. This is where transparency and commitment to improved outcomes will ideally prevail.
 
From experts like Zimmerman at GE Healthcare and others throughout the industry, analysts are seeing a change in not only how companies are approaching analytics, but why organizations are feeling the need to do so quickly. This recent emphasis on embracing data actualization and healthcare's digital footprint is driving the demand for more health IT companies, as well as customizable solutions for the executive looking to take his healthcare startup to the next level of business or financial success.