Geltor's tailored protein biodesign platform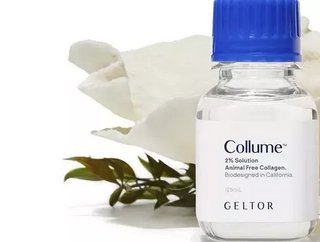 Geltor is a San Leandro, California-based "biodesign" company, making animal-free proteins for consumer products...
is a San Leandro, California-based "biodesign" company, making animal-free proteins for consumer products.
Examples are the collagen and elastin found in beauty, food and beverage products, with more ethically-minded consumers increasingly clamouring for more sustainable solutions and companies keen to market their efforts to move away from animal ingredients.
Geltor describes its offering as an ingredients-as-a-service platform, which uses fermentation technology to produce required ingredients for customers.
Geltor said global demand for collagen has risen by 25% in the past year, and that is has duly scaled its platform up by 100 times.
Since its foundation in 2015, the startup has raised across six funding rounds. Its latest round, announced earlier this week, saw the company raise $93.1mn from lead investor CPT Capital, alongside iSELECT FUND, WTT Investment, SOSV, RIT Capital Partners, Pegasus Tech Ventures, Humboldt Fund, Gelita AG, Cultivian Sandbox Ventures, CPT Capital and Blue Horizon Ventures.
In , Geltor CEO and co-founder Alex Lorestani said: "Our goal is to make it ridiculously easy for iconic brands to build sustainable products. This next stage of growth will allow Geltor to meet the moment our world is facing, as businesses recognize the urgent need to transition to a sustainable protein supply chain.
"We're grateful to have investors who see Geltor as an index of this important shift to a system powered by fermentation and plant-based platforms like ours. As a scientist, I'm convinced that the highest-impact action I can take to support human and planetary health is making our Ingredients-as-a-Service™ platform better every single day."
The company said it would use the funds to meet what it described as accelerating demand for its ingredients from consumer packaged goods firms.
"Having established the success of our biodesign platform, we are now able to work even more closely with customers to develop unique tailored bioactive ingredients for their specific product needs. We've only scratched the surface of what our technology can unlock for our clients at unprecedented speed," said Chief Technology Officer and co-founder Nick Ouzounov.
(Image: Geltor)