Harnessing the power of technology to facilitate a paperless NHS
By Wes Craddock, International Sales Manager at Howard Medical Technology Solutions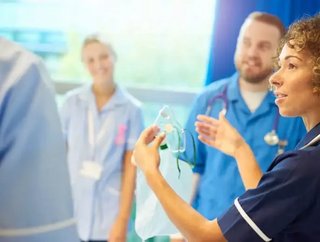 It is a truth universally acknowledged that the healthcare sector in the UK is under ever-greater pressure to do more with less. As the population both...
It is a truth universally acknowledged that the healthcare sector in the UK is under ever-greater pressure to do more with less. As the population both expands and ages, and as cutting-edge new treatments and innovations become available – at a cost – the NHS needs to deal with more challenges, choose between more interventions, and do all this in the most efficient and cost-effective manner possible.
It is also a truth universally acknowledged that 'digital transformation' is one of the technology buzz phrases of the moment. Multiple definitions circulate, but broadly speaking we can conceive it as the replacement of previously manual or disparate processes with digital and unified ones. The potential impacts of this are wide-ranging. Tedious manual tasks are automated, freeing up resource to focus on longer-term or more complex, creative and strategic tasks. Physical information sources are digitised, reducing errors, saving physical resources and speeding up data-sharing and collaborative decision-making. Information that previously went entirely untapped is captured and harnessed, informing tangible change and business improvements.
Link these two concepts together, and it is easy to see why 'using digital technology to transform the NHS and social care' is such a top priority.
Paperless 2020 initiative
Central to this is the drive towards paperless processes. Since the smooth running of the NHS and social care systems depends to a large degree on the transition of patient records between multiple different systems, and those records have historically been paper-based, creating centralised and digitised information sources enables greater speed, accuracy and collaboration at a single stroke. This is particularly important in light of goals to generate closer working between health and social care services, and as medical innovations mean that more and more services, clinics, teams and individuals may be involved in the diagnosis and treatment of any individual patient.
The Paperless 2020 initiative, then, should ultimately grant multiple disparate stakeholders access to the same centralised and digital information sources, enabling data to be shared and added to more easily, decisions to be made more quickly and mistakes minimised. In short, it should improve both patient experience and outcomes, and the NHS bottom line.
That 'bottom line' phrase is key, however. Unlike some businesses, which may be able to try out the latest technology as an experimental measure, the NHS absolutely must deliver value for money from each new technology deployment. Here, digital transformation has to drive genuine savings, first time.
See also
The importance of hardware
This draws us towards a sometimes-neglected facet of the transition to paperless processes. Clearly, a key part of any such initiative is the digitisation of existing paper records. They need to be scanned, the data extracted and transformed into a new digital format and then securely stored on some kind of centralised platform. All this needs to be achieved with the highest levels of security, given the sensitivity of the information involved, and patient consent needs to be considered too.
However, once all this is achieved, another key aspect of paperless processes is how that digital information is actually accessed, harnessed, contributed to and updated by the healthcare staff who need it. In other words, medical practitioners who previously relied on clipboards and pens now need to be provisioned with hardware that can handle this newly digitised information, such as medical grade PCs and medical carts that are integrated with Electronic Prescribing and Medicines Administration (ePMA).
Here, there are a number of critical procurement decisions to make. Every device used by NHS staff needs to comply with the strict data protection standards required in the healthcare sector, and be able to withstand tough environmental conditions and demanding environments. A tablet that shatters the moment it is dropped on a hard hospital floor, or a medical cart that cannot cope with being moved hundreds of times a day, quickly becomes a liability.
Above all, in light of the substantial cost pressures faced by the NHS, it is important to consider the useful lifespan and therefore total cost over time of every proposed hardware deployment. This is an often overlooked yet utterly critical factor in making procurement decisions. Many of the devices used by medical practitioners to access newly digitised information, such as those tablets and carts, rely on internal batteries. If those batteries have a relatively short lifespan before they need replacing, then the device as a whole rapidly becomes debilitatingly costly, as well as requiring administrative resource to manage. Similarly, hardware which requires frequent upgrades or patches can rapidly become more expensive overall than costlier but more hardwearing equipment.
As such, it is critical for NHS Trusts and organisations making the move to paperless processes to consider procurement costs over months or years, rather than as a purely upfront investment. Hardware lifespan is a central piece of the puzzle when it comes to calculating the cost – and benefits – of digital transformation in the NHS.
About Howard Medical
As a leading manufacturer of quality medical carts that continue to secure market recognition, Howard Medical provides real-world healthcare solutions that are designed to ease workflows, boost efficiency, and enhance patient care.  Along with our revolutionary POC carts, we offer specialized hardware technologies that are vital to EMR, CPOE, PACS, and other health-related systems.