Health startup QMedic awarded $2.2 million from National Cancer Institute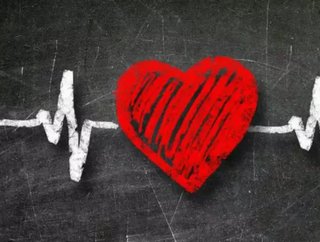 QMedic, a leader in themobilehealth market, has been awarded$2.2 Million from the National Cancer Institute (NCI) to createnext-generation passive sens...
QMedic, a leader in the mobile health market, has been awarded $2.2 Million from the National Cancer Institute (NCI) to create next-generation passive sensing and self-report tools to enhance clinical interventions for at-risk patients.  At the core of this initiative, QMedic is launching a 3-year clinical partnership with Northwestern University's Robert H. Lurie Comprehensive Cancer Center (RHLCCC) and the Rehabilitation Institute of Chicago (RIC), which will focus on delivering mHealth interventions to cancer rehabilitation patients based in remote environments.   
"To this point, passive sensing has been limited to 'quantified self' applications, which appeal to the fitness enthusiast but offer little to no insight to clinicians interested in shifting the paradigm of care delivery from treatment to prevention," said QMedic CEO Sombit Mishra.   "Our partnership with Northwestern and the National Cancer Institute is designed to validate and scale an integrated mHealth approach for measuring and improving patient outcomes in the home." 
US News & World Report has ranked Northwestern's RHLCCC-RIC as the #1 physical medicine and rehabilitation center in the country 23 years in a row.  Says Dr. Samman Shahpar, Medical Director of RHLCCC-RIC, "The mHealth tools that QMedic is developing could significantly improve the quality of care by enabling us to identify early on which patients are good candidates for cancer rehabilitation services."
According to Dr. Lynne Wagner, Associate Professor at Northwestern University Feinberg School of Medicine and Director of the RHLCCC Survivorship Program, "early identification of cancer survivors for medical evaluation and cancer rehabilitation services optimizes outcomes, particularly among older adults at risk for functional declines."
Since 2011, QMedic has generated close to $2.5 million in funding from the NCI.  The current round of contracts includes approximately $1 Million for Contract No. HHSN261201300082C and $1.2 Million for Contract No. HHSN261201300055C.  These Small Business Innovation Research (SBIR) contracts have been funded in whole with Federal funds from the National Cancer Institute, National Institutes of Health, and Department of Health and Human Services.

Read more about Mobile health startup QMedic awarded $2.2 Million from National Cancer Institute, launches 3-year clinical partnership with Northwestern University Hospital - BWWGeeksWorld by www.broadwayworld.com