Health by stealth: How drones are saving lives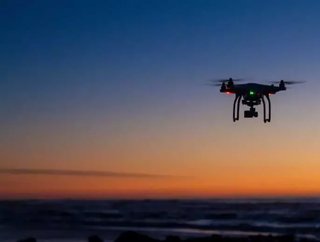 Last autumn, San Francisco-based robotics company Ziplineteamed up with the Rwandan Ministry of Health to launch the world's first drone delivery syst...
Last autumn, San Francisco-based robotics company Zipline teamed up with the Rwandan Ministry of Health to launch the world's first drone delivery system operating on a national scale.
Dropping urgent blood supplies to transfusion clinics across the country, Zipline's drones embarked on a mission that sees them saving thousands of lives in an area not renowned for either its medical infrastructure or its ease of access.
In 2018, Zipline will build on the success of its Rwandan operation by expanding into Tanzania, but for this particular service, the tech firm will seek with help from supply chain specialists LLamasoft.
The Michigan-based LLamasoft is a global leader in supply chain optimisation technology and it will draw on its experience of previous supply chain projects with the Tanzanian Ministry of Health, to enable Zipline to maximise the benefit of their integration into the public health supply chain of Tanzanian, just as they did in Rwanda.
With 12mn people living in an area the size of Switzerland, Rwanda is the most densely populated country in mainland Africa. The route to many of its 478 health centers is via unpaved, perilously steep, winding roads that might appear on an episode of Top Gear. The infrastructure is so poor that some roads simply disintegrate while the mountains can be notoriously impassable. The same can be said of Tanzania, where only 3,704km, of a total of 88,200km, of highway is paved, making deliveries by vehicle in either country, not only immensely time-consuming, but treacherous, too – particularly during the biannual rainy season during which some roads are completely washed away. Before Zipline came along, hospital staff would have to make three 60km drives per week to collect blood from Kigali, Rwanda's capital, with those trips taking around four hours to complete – and those supplies often arriving too late for seriously ill patients.
With vast and difficult terrain to cover, you'd be forgiven for wondering how many drones don't actually end up where they're meant to go, or simply fail to return to base. Zipline has avoided those pitfalls by using fixed-wing drones that are more resilient than the more common multicopter models. With a 75km delivery service radius, these drones are able reach eight million Rwandans from a single launch site.
The drones are autonomous, so they fly in a straight line to the GPS coordinates of the delivery site and when they arrive, they come closer to the ground. Then the package is dropped from a simple paper parachute.
Urgent supplies can be delivered right onto the doorstep of a hospital within minutes, which really can mean the difference between life or death for thousands of patients.
Once the drop has taken place the drone turns itself around and comes back to base before flying straight out again. With unpiloted drones not requiring lunch breaks, they're able to fly 24/7 and can make 500 drops per day.
Sid Rupani is LLamasoft's Regional Director: Zipline works with the aviation authorities in each country so that we can adhere to no-fly zones," he explains. "The drones actually fly very low to the ground, so they're generally not around other planes to begin with. Plus, if one engine fails, the plane can still fly itself home. Actually, even if a computer fails, the control can be passed to another computer. It really is a fail-safe system."
Aside from delivering life-saving blood supplies, Zipline is also able to drop vaccines for rabies and malaria, along with HIV medication and blood-testing kits. Vaccines are small and valuable, and need to be refrigerated both in transport and storage. In rural areas in developing countries it's difficult to ensure that vaccines are being stored correctly and if they aren't kept between two and eight degrees Celsius, they will spoil and have to be destroyed. Therefore, drones that able to deliver small batches of vaccines as and when required, by health centres and hospitals, are both cost and waste-effective.
Related stories
"If a large batch of valuable vaccines is held at the health facility and there's a power outage, then there's a high risk of spoilage for those vaccines," explains Rupani. "But by introducing smaller, more frequent deliveries, the amount of vaccine being held at the health facility is small. It's actually possible that you can get better performance for no additional cost."
Zipline safely stores all medical products at its distribution center, enabling immediate access to even the most sensitive or scarce items. The process begins when workers at remote clinics and hospitals text orders to Zipline for the medical products they need, exactly when they need it.
Within minutes the drone is launched, and races to its drop point at 110 km/h. Once there, the package is gently delivered by a paper parachute. Hospital staff are notified of its arrival, so there's no danger of it falling into the wrong hands.
While many Rwandan citizens were understandably bemused by these low-flying aircraft when they were first introduced, they were soon lining the perimeter of the base, cheering every launch and landing of the 'sky ambulances'. 
By spring 2018, the Tanzanian government will begin using drones to make up to 2,000 life-saving deliveries per day to over one thousand health facilities, serving 10mn people across the country. That's an incredible achievement, but drone technology doesn't only have the advantage in remote areas: it will also take over from traditional road or air deliveries in areas where infrastructure is usually sound, but has been hit by natural disasters such as earthquakes or hurricanes. When roads are blocked and people are hard to reach, drones will make a real difference.
"There's is a large humanitarian emergency use case for drones," says Rupani. "Organisations like Medicin Sans Frontiers (MSF) and the World Health Organisation are looking closely into the disaster relief cases."
Indeed, drones have the potential to saves lives anywhere in the world – some with our help. The TU Delft Ambulance Drone, for example, is still in development, but has been designed as a prototype that integrates a cardiac defibrillator and a two-way communication radio and video to the side of the drone. In case of cardiac arrest, emergency services would dispatch the drone to the patient which would then instruct bystanders on how to perform CPR and operate the defibrillator; holding fort until the emergency services arrive.
Google's parent company, Alphabet, has also been working on drone technology in humanitarian aid,  with Project Wing, which is to be used for disaster relief and delivery of food, clean water and other medical supplies. It's already been approved by the Federal Aviation Administration (FAA) to undergo full scale testing at one of the FAA approved sites.
Zipline's long-term mission is to build instant delivery for the planet, allowing medicines and other products to be delivered on-demand and at low cost – without using a single drop of fuel.
Could it be that one day, LLamasoft will work with NASA to sort out a 'Space Snack' supply chain which sends deliveries to astronauts while they're orbiting the Earth?
"Why not?" laughs Rupani. "If space logistics planning becomes large enough to be a relevant problem of impact – and coupled with the progress of SpaceX and other space players – then we'd totally want to work on it. Who wouldn't?"