Healthcare firms form Truveta to reduce health inequities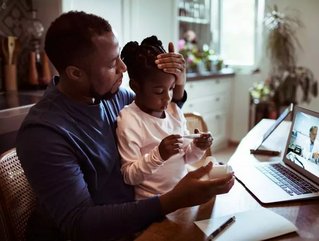 New data platform Truveta has been created by 14 leading US healthcare providers aiming to reduce health inequities...
A group of leading US healthcare providers have partnered to create a new data platform that will help them deliver more personalised medicine and reduce healthcare inequalities in their communities. 
Organisations including Northwell Health, Henry Ford Health System, Providence Health System and Tenet Health have formed Truveta, a new company who state that their vision is to "save lives with data." 
Together, these 14 health providers care for tens of millions of patients across 40 states. Through structuring and de-identifying data from each of these health providers, the new data platform will be built, with careful protection of patient privacy and security. This will use AI and machine learning, and providers will be able to learn from each other thanks to the representation of diverse populations.
In a press statement, Truveta explain that if the platform had existed before the pandemic started, clinicians could have learned best treatment paths from each other faster, including which medications are most effective, at what stage should patients be intubated, and why mortality rates are significantly higher in African American men and Filipino nurses. 
Additionally researchers could have staffed clinical trials more quickly with statistically representative populations, saving time during the vaccine approval process. A greater understanding of health equity could also have helped ensure more equitable distribution of vaccines.
"The COVID-19 pandemic has shown us how much the world needs to learn faster, so we can better serve our communities" Terry Myerson, CEO of Truveta said. "Our vision is to save lives with data. We want to help researchers find cures faster, empower every clinician to be an expert, and help families make the most informed decisions on their care. 
"We believe the Truveta platform can help improve health equity and advance personalised medicine. We are honoured to be partnering with innovative and world-class health providers in this pursuit."
Truveta will be advised by a Board of Governors to ensure there is expertise from a variety of perspectives, and leaders from a diverse set of health providers will provide strategic, scientific and operational advice on ethics & health equity, data integrity, and clinical outcomes to help ensure Truveta operates according to its mission.
"We see such a valuable opportunity to save lives in partnership with the Truveta platform" Alan Sanders, Vice President of Ethics at Trinity Health said. 
"We believe it would be irresponsible to not join Truveta on this mission. It would be a tremendous data waste and withhold valuable contributions to the common good."