Healthcare innovation & HealthTech startups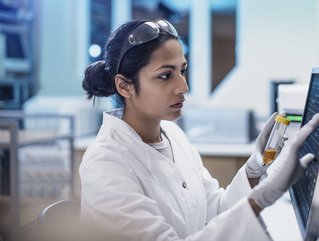 Lorna Green is CEO of LYVA Labs, a non-profit that supports early-stage HealthTech start-ups. She shares her thoughts on healthcare innovation
The HealthTech industry is arguably one of the most complex environments to drive start-up growth. Beyond the challenges of sourcing funding to go-to-market, there are plenty of other key barriers to consider, for instance affordability in the NHS and navigating procurement and regulatory hurdles. Start-ups in healthcare need to show evidence of impact through real-world validation which can take years to complete. Protecting IP can also be fraught with risk and high costs.
Add the obstacles brought on by COVID-19 – lack of resources, issues with supply chains – and the path to commercialisation gets more complicated. Priorities in the NHS are changing frequently – now more than ever – to match patient needs. The NHS is going through another restructure adding further complexity for early-stage HealthTech start-ups looking to go-to-market.
Fortunately, there are programmes to help innovation at the near-to-market stage. The Academic Health Science Networks (AHSNs) offer regional support for commercialisation of services or products and drive them to adoption into the healthcare system. However, this requires clinical evidence of impact and resources which many earlier-stage companies will not have.
From idea to healthcare innovation
Lorna Green is CEO of LYVA Labs, a non-profit organisation set up by the Liverpool City Region Combined Authority, that supports these early-stage HealthTech start-ups in the Liverpool City Region. LYVA Labs works with entrepreneurs and businesses that are at the 'idea stage' of their business journey, helping them access the funding and resources needed to progress a concept to a functioning product or service.
"By combining key fields of business and innovation that would otherwise be split into industry-focused groups, LYVA Labs is able to capitalise on the resources and expertise across various industries, such as Health and Life Sciences, Digital and Creative, Advanced Manufacturing and Professional Services," says Green.
LVYA Labs' funding scheme drives the continuation of investment in early-stage start-ups.
"Although we invest on commercial terms, we are not a venture capital fund. Any return on investment will continue to be reinvested to support future entrepreneurs and start-ups. The goal is to drive those returns to create an effective model for economic growth in the region," Green outlines.
Following support from LYVA Labs, successful businesses will then have the option to move to the later-stage venture capital funding or support, such as those provided by the Innovation Agency and other AHSNs, to work towards commercialisation.
Beyond the funding
Driving innovation in healthcare requires significant investment. Many early-stage start-ups lack funding, resources and the expertise to transform an idea to a clinically proven innovation that addresses an unmet need. LYVA Labs supports businesses through proof of concept and product development, as well as finding them the right clinical partners. If a clinical entrepreneur works in the NHS, LYVA Labs can help set up the business to ensure they do not need to sacrifice their role to get the business moving.
Case study: Frequasense
LYVA Labs completed its first investment in May 2022 with HealthTech company, Frequasense – a point of care diagnostic that identifies whether a patient has bacterial sepsis. LYVA Labs invested £175,000 to help the company develop and trial its technology, and access further funding from Innovate UK.
More than 40,000 people die every year in the UK from bacterial sepsis and more than 250,000 are affected. Almost one third of sepsis deaths are preventable. The nature of the condition makes it fast spreading and life-threatening, with fatalities occurring in as little as 12 hours after infection.
Frequasense began its journey by developing a technology that could identify sepsis. Although it was deemed gold standard to flag up bacterial sepsis by International Laboratory Standards, the test was lab-based and very expensive, and meant that a patient would have had the sepsis for a number of hours or days before the test result was released, which is not practical commercially.
Following more testing, Frequasense began to develop a digital point of care test that can be done from a pinprick. If a patient is showing early signs of deterioration, this test can be performed very quickly to identify whether there is bacterial septicaemia in the blood. If the condition is present, healthcare professionals (HCPs) can administer the appropriate antibiotics quickly; this early diagnosis and early antibiotics is critical. If bacterial sepsis is not present, HCPs can start other investigations and avoid misuse of antibiotics. Prescribing antibiotics could worsen antimicrobial resistance and wastes money and resources.
"Frequasense is the perfect example of why our funding is needed. The company has had several grant funds over the years to support its research and had been awarded a Smart Award from Innovate UK of £300,000 to finalise the development of its point of care prototype to get it to commercialisation. However, because it is a start-up it didn't have the required match. We enabled Frequasense to secure the Smart Award on the basis that LYVA Labs intended to invest," Green shared. "At its first quarterly review with Innovate UK, Frequasense was approved to proceed because it had our funding. It is a typical example of what we want to support: we do not want to be the only funder; start-ups are usually underfunded, and we need to leverage other funding sources including grants and Angel investment into the companies we support.
"Frequasense helped us prove that there is a need for LYVA Labs in the region. Its life-saving innovation was born and bred here: the company's research was founded in Liverpool; the clinical researcher is a professor in haematology here working across the university and the Royal Liverpool Hospital as a clinical academic. This makes our first investment even more special."
Empowering innovation in healthcare
The Liverpool City region already has a track record of success in life sciences. One of Lorna's colleagues on the Innovation Board is Bernard Ross, CEO of Sky Medical Technology (Sky) – a medical device manufacturer already selling to the NHS and beyond.
Sky's leading MedTech device – the geko™ device – is a battery-powered device, the size of a wristwatch and worn at the knee. Powered by Sky's OnPulse™ technology, the device gently stimulates the common peroneal nerve activating the calf and foot muscle pumps, resulting in increased blood flow in the deep veins of the calf equal to 60 percent of walking without a patient having to move. The geko ™ device is NICE approved (MTG19) and clinically proven to prevent life threatening blood clots and is indicated to treat and prevent pre- and post-operative oedema and the promotion of wound healing (leg ulcers).
"The interesting thing about Sky Medical Technology is that it is one device that can apply to multiple significant medical issues," says Green. "Electrical stimulation of the leg to generate additional blood flow can not only help reduce the risk of life-threatening blood clots in a hospital setting but can address complications related to post-operative and trauma-based oedema and accelerate leg ulcer healing in the home setting."
Bernard Ross has experienced first-hand the challenges of developing a MedTech start-up and understands the importance of adopting innovation into healthcare systems to improve patient outcomes.
"Innovation is at the heart of everything we do at Sky, and you will find it at the core of every MedTech start-up looking to transform the future of healthcare delivery," said Ross. "On a regional scale, innovation is critical to driving both local and national economic growth. It helps attract investment in the region that translates to highly skilled and well-paid jobs. More importantly though, the innovations have the power to save healthcare systems money while saving lives. Leading a MedTech start-up through the hurdles of adoption, regulatory approval, affordability, and every other challenge, has helped me make key decisions on the Innovation Board to drive growth in the region."
Building a brighter future for healthcare innovation
For Green, the future of healthcare relies on innovation and collaboration. "The pandemic forced healthcare systems to adopt earlier as a system. The success of innovations around remote clinics has made HCPs question whether outpatient clinics are needed. Now HCPs have the option to support patients in their homes as opposed to requiring patients to visit hospitals. The pandemic showed healthcare systems that it is possible to change and adapt and do so quickly to meet pressures."
The next stage for successful healthcare innovation is getting these solutions distributed across the healthcare system to ensure all patients can access the treatment they need. Addressing the backlog of patients awaiting routine surgery will continue to drive the need to approach healthcare delivery differently, according to Green.
"In the next five to ten years, we will continue to see structures transition. The Integrated Care System is bringing regional footprints and larger geographies together. Many more organisations are combining and learning from one another to improve healthcare delivery. That is ultimately why platforms such as LYVA Labs and the AHSNs were set up: to identify exciting innovations that make a difference and share them across the system."