Hospitals can benefit from a streamlined system for issuing credentials to contractors
By Alyssa Rapp, CEO of Surgical Solutions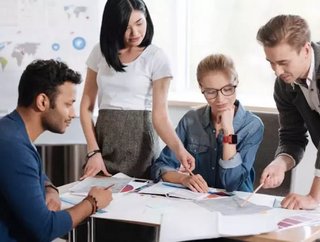 America's hospitals are working to keep up with the growing need for physicians and medical staff. Demand is accelerating, and the supply is not keepi...
America's hospitals are working to keep up with the growing need for physicians and medical staff. Demand is accelerating, and the supply is not keeping pace: A study by the Association of American Medical Colleges predicts that the US will face a shortage of anywhere from 42,600 to 121,300 physicians by 2030. Several states are projected to have a deficit of 10,000 or more registered nurses by 2030, according to a report by the Health Resources and Services Administration.
One increasingly popular solution is to use more outside contracted services. According to a recent Black Book survey, 98% of hospital leaders are determining whether and how to address this problem by scaling up work with third-party vendors for clinical and nonclinical functions.
As outsourcing continues to grow, it would serve hospitals well to find more efficient ways to issue credentials to contract service providers. Credentialing validates a provider's work history, immunisation records, and references, and is sometimes done through centralised providers, which charge a fee for each credential issued. The current process can take weeks, causing significant delays in getting new personnel onboard. And contract professionals who work at multiple affiliated facilities repeat this process for each location, often with different requirements or different levels of compliance.
One way that hospitals can help address the staff shortage is to adopt a centralised portal where vendors can upload and share workers' records. Just as American universities' adoption of the Common App standardised and streamlined the process for applying to college, understaffed hospitals and contractors alike can benefit from a similar system that would vastly shorten the time it takes to apply, receive credentials, and get to work.
Disparate Data
A survey of 500 healthcare industry leaders revealed that most credentialing processes take five to six weeks to complete. Each hospital system is unique, and state laws vary. In New York, for example, contractors must complete physical exams in addition to the standard qualifications like vaccination records and drug screens. Contract providers who work with multiple facilities often have to submit this documentation several times in order to be cleared by each facility.
Standardising requirements across hospital healthcare systems would simplify the onboarding process and get hospitals the help they need faster. Though criteria currently differs among US hospitals, most facilities have many requirements in common. A contractor who has been cleared to work at one hospital has likely fulfilled a majority of the criteria most other hospitals need to verify. Automating even a majority of the process would save hospitals significant time and reduce costs.
See also
A Single Point of Entry
Prospective students and university admissions departments have long enjoyed the benefits of the Common App, a platform that allows students to upload and save their information and use it to apply to multiple universities with just one application. The platform can also be used to check the status of pending applications. The Common App was founded in 1975, when a handful of universities developed a single common paper application that students could fill out and fax in. More than 800 universities now use the online system, with more signing on each year.
Implementing a similar system to capture and share records for service providers who work for multiple hospitals can greatly increase efficiency and save costs. Hospitals that require providers to meet additional qualifications can request those through the platform.
In my view, the best solution to expedite the credentialing process would be on an open-source platform, making it possible for all hospitals to check the records of any contract provider statewide or, ideally, across the county. Many current hospital employee platforms are closed systems, making it difficult to access and share data.
A health system that has recently gone through a merger may have five hospitals with five separate credentialing systems -- none of them interoperable. Having a standard platform that allows all parties to access data at the same time and in real-time would save costs and increase efficiency for hospitals in the same way that the Common App has transformed the college admissions process.
To spur large-scale adoption of a central credentialing portal, groups such as the American Hospital Association -- representing nearly all healthcare facilities in the United States -- could endorse the platform and potentially invest in its development. Other players that could tip the scales toward adoption include integrated delivery networks, which often have as many as two dozen hospitals as members, and group purchasing organisations, which are entities that help healthcare providers negotiate prices by leveraging buying power.
In the coming years, hospitals will face a continuous need to hire more and more qualified personnel to keep up with the influx of patients and remove some of the burden from existing staff. If facilities, medical groups, and associations work together to create a shared portal to accelerate the hiring of critical medical workers, everyone in the American healthcare system can benefit.
Alyssa Rapp is the CEO of Surgical Solutions, a health care services company owned by Sterling Partners. She is also a lecturer in management at Stanford Graduate School of Business and the managing partner at AJR Ventures.