How are health apps supporting healthcare in India?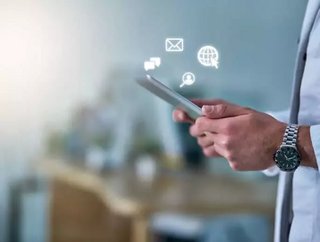 With ageing populations worldwide, the healthcare industry is having to continually develop, with new, innovative technologies and breakthroughs within...
With ageing populations worldwide, the healthcare industry is having to continually develop, with new, innovative technologies and breakthroughs within patient care and treatment. India especially has become an area of focus for the technology industry in providing increased access to services. With limited government funding and a rising demand for healthcare services which is now creating increased inequality, the country is looking at how digital apps and services can therefore support the healthcare sector and promote new and developing treatment and services.
WhatsApp and WeChat are two such apps which are integrating into the healthcare sector. With the ability for medical teams to send messages, files and patient information without being charged for the service, WhatsApp alone has amassed over one billion users worldwide. It has become the most popular app in India, with over 200 million users.
With services such as end-to-end encryption, there is decreased risk in the compromise of patient information and data breaches, and also improves communication between various clinics and teams. Doctors in India have become known to increasingly utilise these services, in addition to medical teams in countries such as China, where digital health and demand is also growing significantly.
WhatsApp has also supported the growth of other digital health companies and apps, such as 1mg. A pharmaceutical start-up company, it has received no government promotion or local government funding, yet has now been downloaded by over nine million citizens.
With the aim to "make healthcare understandable, accessible and affordable," the company launched in 2015 and has enabled individuals to gain access to drugs through a digital database, that looks almost similar to Amazon and sources drugs at more cost-effective prices.
On their website, 1mg have stated, "buying medicines may require you to try five medical stores which are miles apart. We want you to be able to it with a click," saving the individual time and increased costs. They add, "we want you to know about medicines which have the same composition as prescribed by your doctor but can be considerably cheaper." The product is then delivered to the persons home, an appealing factor for those who live in rural areas, are too unwell to walk long distances or work significantly long hours.
The company has gained significant financial investment from companies such as Sequoia, Intel Capital, Kae Capital and the Omidyar Network, and has been recognised by the Government of India – Ministry of Health and Family Welfare, winning a large number of awards.
Another health app gaining ground in India is DocsApp, which gives patients the ability to source a doctor, anytime, anywhere. Users can consult doctors in less than 30 minutes through the app, with over 1000,000 patients treated since its launch. The app is perfect for those who cannot make it to a doctor, or are not able to be seen by a doctor quick enough.
With over 1500 doctors in 19 different specialities, DocsApp has become an essential app within India's healthcare sector, and is approved by the Health Insurance Portability and Accountability Act 1996 (HIPPA). Patients can send pictures and send private messages and receive a swift response. With regards to payments, patients are able to pay through their mobile balance, making the process less time consuming and hassle free.