How can Formula 1 Teams help the NHS?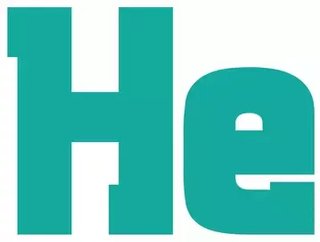 The UK Government recently called for help with the production of ventilators to aid with the COVID-19 outbreak. Here is how Formula 1 is going to help...
The UK Government recently called for help with the production of ventilators to aid with the COVID-19 outbreak. Here is how Formula 1 is going to help.
Seven of the ten teams competing in the 2020 FIA Formula 1 Championship have come together to form Project Pitlane. They have been given the task of focussing on three very specific areas to assist healthcare as part of VentilatorChallengeUK: 
Reverse engineer the existing portfolio of medical devices

Assist with the upscaling of production of existing designs

Design and prototype manufacture of a new certification device
As numbers of affected rise, the shortage of medical ventilators increases. As it stands, the UK is thought to have 8,800 in circulation. The NHS is predicting it could need in excess of 30,000 before the COVID-19 crisis is over. 
Existing suppliers are ramping up production but as the global pandemic increases day by day they simply can't keep up with demand. Companies like Dyson and Meggit and automotive brands like Nissan are assisting to relieve the strain. 
F1 is well known for being the very pinnacle of motorsport, with their expertise in extraordinarily rapid prototyping, engineering and assembly. This will be invaluable. However, Project Pitlane is not designing a new ventilator from scratch. 
The seven teams involved (Aston Martin Red Bull, McLaren, ROKiT Williams Racing, Mercedes-AMG Petronas, BWT Racing Point, Renault DP World and Haas) comprise every UK-based F1 team, many of whom have engineering offshoots (McLaren Applied Technologies, Williams Advanced Engineering etc).
What is Ventilator Challenge UK?
To aid the NHS, a group of British manufacturers commence production of medical ventilators. The scheme is under twin codenames Project Penguin and Project Oyster. This comes after the UK government ordered 10,000 devices to treat the ever-growing number of coronavirus patents. 
Ventilator Challenge UK, a consortium of 14 firms including Airbus and Rolls-Royce, is expected to say that it has secured a formal order for two types of machine.
The engineer Dyson became the first to reveal it had signed a formal contract last week when it announced an order for 10,000 of its CoVent prototype, which was designed in about a fortnight.
What are ventilators and why are they important?
Source Dyson
In simple terms, a ventilator takes over the body's process of breathing. This is usually when a disease has caused the lungs to fail. This gives the patient time to fight off the infection and recover.
Before a patient is placed on a ventilator, medical staff – often anaesthetists – will perform a procedure called intubation.
After a patient is sedated and given a muscle relaxant, a tube is placed through the mouth and into the windpipe.
The breathing tube is then attached to the ventilator and medical staff can adjust the rate that it pushes the air and oxygen into the lungs, and adjust the oxygen mix.
SEE ALSO: