How COVID-19 has transformed home care for good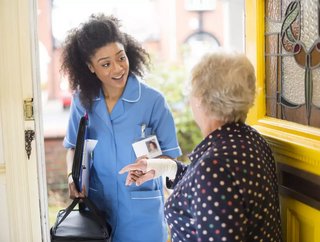 Dec Norton, CTO at CareLineLive, explains how technology has enabled the home care sector to improve
In the home care sector, technology has been improving client care and carer satisfaction for many years. However the COVID-19 pandemic has accelerated the uptake and appetite for technology, particularly when it comes to care management software. 
For many, access to visiting those receiving care has been restricted this year, and families and friends have turned to carers for updates and assurance that their loved ones are well. Technology has empowered and accelerated care providers and carers alike to provide this service during such difficult times, and has also improved the way providers and carers complete processes and deliver care.
The application of technology in home care 
The digitisation of administrative processes such as rostering has allowed managers to communicate rota changes to carers in real-time. And with automation of payroll and invoicing administration, the overall outcome has been that carers and administrators can streamline the time that is usually spent on manual tasks and invest this in the care they offer to clients. Applying technology in home care is allowing care professionals to fully focus and provide personalised care. 
Technology has also helped to create effective and real-time communication within the 'circle of care'. Those responsible for providing medical and social support for the elderly and vulnerable receiving care at home, such as social workers and the emergency services, can gain access to data and insight from home care management solutions. This in turn allows them to respond proactively to issues, with service user data available to make the most informed decision possible. 
On top of this, families and stakeholders have been better informed of care visit details and care notes without having to travel physically to their loved ones, which COVID has often prevented them from doing. Innovation in the sector has also provided carers with the ability to record their visits more easily, and flag any issues associated with a clients physical or mental welfare too. Care professionals can input into apps changes in fluid intake, glucose readings or blood pressure, keeping a detailed history of their client's health. With the ability to record photos too, agencies have all the necessary information and a log of incidents and concerns reported. 
Hiring and retaining talent
The past 15 months has seen a huge amount of recognition for the work carers offer to their communities, and deservedly so. With more and more people wishing to remain and receive care in their own homes, more carers will be required to meet this demand. Previously seen as anti-social and under-resourced, these roles are providing the backbone to our social care system and are jobs that deserve more praise and funding.
Technology in the sector can play a huge role in ensuring healthier and happier care professionals. Rotas that can be accessed remotely helps individuals gain more visibility and control over their working days with updates and changes instantly made aware to them. On top of this agencies can ensure that staff are not overworked, that clashing visits and visits outside of a carer's preferred geographic zone do not happen, which in turn negates any unnecessary stress for managers and carers alike.
It has come as no surprise that with so many affected by the pandemic, the work of care professionals and agencies has finally been brought to light, with the amazing work they do recognised by the families and friends that needed them the most. The responsibility of carers has grown, and with this the recognition of the invaluable role they have played in the national effort to help minimise the impact of COVID. 
Beyond the pandemic
In the UK, the number of people receiving domiciliary care is over 950,000. The UK's 85+ population is set to double to 3.2 million by 2041 and treble by 2066. The need for home care is only bound to increase further, with agencies already seeing a huge increase in enquiries.
With the impressive uptake in technology seen in the sector over the last 17 months, there should be no reason why we can't expect to see continued growth and investment in home care. With this comes the prospect of more talent, and the ability for agencies to offer the best care to their clients. 
The pandemic has been the catalyst for change and has transformed home care for the better. With continued application, technology will provide carers and agencies with the support they need, which will continue to benefit their clients. With further investment and recognition in the sector, these roles that are providing indispensable care to the elderly and vulnerable will see far more interest from prospective hires and will contribute to less attrition in home care.