How Health IT Can Threaten Patient Safety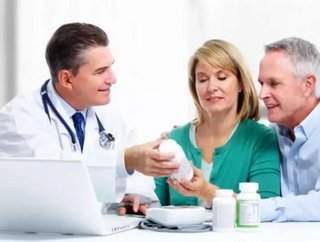 Follow @HealthCareG In a report released by ECRI Institute, a patient safety organisation, a number of key areas within health IT have been identified...
In a report released by ECRI Institute, a patient safety organisation, a number of key areas within health IT have been identified as potentially harmful for patients. The report highlights the potential errors caused by automation, which could lead to patient harm. Among the problems identified were data transfer, data entry and system configurations, all of which were flagged owing to the possibility for error. The report outlines how IT directors at health organisations can avoid these problems occurring.  
"Minimizing the unintended consequences of HIT systems and maximizing the potential of HIT to improve patient safety should be an on-going focus of every healthcare organization," Karen Zimmer, Medical Director at ECRI Institute PSO, said in a news release.
The report outlined the five areas where potential problems could arise:
Inadequate data transfer from one HIT system to another
Data entry in the wrong patient record
Incorrect data entry in the patient record
Failure of the HIT system to function as intended
Configuration of the system in a way that can lead to mistakes
Health IT is revolutionising the way medical professionals interact with their patients, and its value is astronomical when it comes to time saving, detailed records, sharing capability and patient-doctor understanding. There are so many benefits associated with HIT, for example, should a patient be injured abroad, doctors will have immediate access to their full medical history, and conversely can update the records to indicate what medication and treatment they received. Patient records are also a lot safer when saved electronically – often in the cloud. There is the ability to back up the data and it's a lot less likely that notes could be lost or damaged. But with these benefits come risks, which medical CIOs (Chief Information Officers) should be aware of before embarking on full automation.
Using the right IT provider is critical when it comes to patient safety. It is imperative that institutions shop around and take the time to install a service that is suited to their organisation. Training is also something that should be implemented not only at the point of installation, but incrementally to give doctors and health practitioners the understanding and skills required to update the system properly. HIT is changing healthcare for the better, it just needs to be implemented properly.  
Read Related Articles On Healthcare Global