How healthcare analytics tools enhance quality care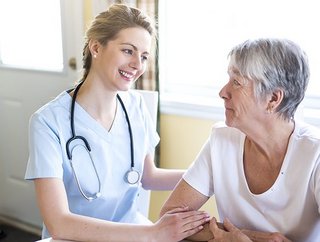 Healthcare analytics tools
Healthcare analytics tools improve quality care. Arcadia discusses how they can streamline clinical processes to provide better patient results
Current healthcare systems generate a mass of data for providers to wade through, making it difficult to diagnose and treat patients at the point of care. In fact, it's estimated that a single patient generates nearly 80 megabytes of data each year in imaging and EMR, and that number is only expected to increase.
Without the proper tools, providers could be wasting precious time and resources identifying key patient insights and metrics. That's why the adoption of advanced clinical intelligence is a necessary step toward providing quality patient care. Specifically, tools like healthcare analytics make it easier to cut through the noise and surface critical insights.
Healthcare analytics tools have several advantages that lead to valuable performance increases and better patient outcomes. These tools are set to change the way healthcare systems operate across administrative, collaborative, and quality care models with one goal in mind — improving individual care. Let's take a closer look at the benefits of healthcare analytics tools and how they can help your organisation streamline clinical processes and enhance care.
Healthcare analytics tools improve care collaboration
Within a value-based care model, several teams must work together to coordinate and target patient diagnoses. However, disparate data and growing caseloads make the task of care management burdensome.
Leveraging healthcare analytics tools can not only relieve some of the management burdens but also maximise patient impact by:
Identifying high-risk patients
Healthcare teams can use analytics to dig deep into patient histories and target specific qualifying populations
Estimating cost and potential savings
Providers access analytic tools to effectively manage care teams, social workers, and other case members to identify staffing needs
Fine-tuning processes
By assessing key metrics and communicating results across all stakeholders, care teams can get a holistic view of patient performance and adjust processes when needed.
By equipping healthcare teams with robust analytics, you can recoup more time and maintain efficiency as you quickly match patients to interventions.
Healthcare analytics tools aid in risk mitigation
Often, claims data and select chart audits give an incomplete picture of patient risk factors. With healthcare analytics tools like EHR integration solutions, your team can improve cost estimation and predict patient outcomes with increased accuracy.
More specifically, healthcare analytics tools close risk gaps by:
Surfacing scalable insights
Quickly identify relevant patient data to investigate trends across medical history, allergies, and lab results to discover areas of improvement
Compensating for health insurance plans
Measure a patient's status with a dedicated risk score to compare high-risk patients and determine ideal care plans
Interpreting results
Save your data analyst time with healthcare analytic tools that generate insightful, personalised reports made for accessible distribution.
Cut down on costs and maintain consistency across clinical workflows with meaningful reporting features that capture and monitor patient risk factors.
Healthcare analytics tools elevate personalised care
Healthcare teams can access a holistic patient view with advanced healthcare analytics tools that help personalise care plans. These plans can improve patient individual care and provide a scalable solution to apply to population health management.
Healthcare analytics tools can personalise care by:
Increasing patient engagement
Empower patients with a better understanding of their individual health and treatment plans. Enhance provider-patient collaboration for optimised treatment selection
Providing real-time monitoring
Healthcare analytics tools like Arcadia's Transitional Care Management Dashboard use valuable KPIs to manage a patient's journey following hospital dismissal
Automating patient outreach
AI-enabled tools use advanced algorithms to segment audiences and effectively target patient communication. Personalise outreach messages, send automated reminders, and more.
Automated outreach and reporting simplify personalised care and allow providers to spend less time chasing data and more time engaging patients with accessible health insights.
The complexities of the healthcare sector are only projected to grow. Healthcare analytics enhances quality care through improved care collaboration, risk gap closure, and personalised care plans. From provider burnout to analyst exhaustion, the healthcare industry needs specialised tools to save time, reduce costs, and ultimately provide happier and healthier lives for all.