How robots can help to beat COVID-19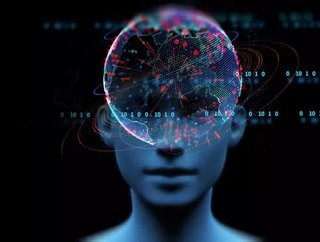 Over the years, how many blockbuster movies have we seen where robots are against humanity and taking over the world? But in reality, they could now, in...
Over the years, how many blockbuster movies have we seen where robots are against humanity and taking over the world? But in reality, they could now, in fact, be our saviour during this pandemic.
In an article recently published by the journal Science Robotics, Leaders in this field have suggested that robots can assist us during the Coronavirus COVID-19 crisis. In ways such as clinical care, logistics, reconnaissance and work automation. "For each of these areas," the article reads, "there are extensive developments, as well as opportunities, to be explored in robotics."
The virus we are all working against is highly contagious, so allowing them to-do essential tasks could help keep healthcare workers safe. 
Robots can complete mundane tasks like taking out rubbish so that essential workers have more time offering care to patients.
So where would robots work effectively?
Thoroughly cleaning hospitals and healthcare buildings
Before any new patient is allocated a bed, each room has to be thoroughly cleaned. With the influx of patient numbers which may be carrying the coronavirus, it's becoming more challenging to keep on top of cleaning duties. In a typical day, hospital-acquired infections are responsible for nearly 100,000 deaths a year. Imagine how important it is to keep each room clean.
Hospitals globally have now started buying virus-killing robots to help kill all bacterias that standard chemicals and methods don't. 
UVD Robots, a Denmark-based company, has been delivering large amounts of ultraviolet disinfection robots to hospitals all over the world. UVD robots move from room to room using simultaneous localization and mapping. This technology allows the robot to navigate through the hospital with ease. Once in a room, the robot will cover walls and surfaces with ultraviolet light, this destroys any harmful microorganism's cells, disabling its DNA.
Delivery of much-needed supplies in a socially distancing world
During the global lockdown, the need for medical supplies food and essentials hasn't stopped. Still, with hundreds of people unable to leave their homes, it has become increasingly important to help those in vulnerable positions.
Many countries have started using robot technology to help their most vulnerable.
United States seems to be leading the robot trend with many USA based companies using robots to deliver food, face masks, hand sanitizer and toiletries.
Zipline, a medical drone company which uses a unique combination of industry-leading technology and expertise. They have been using their drones to deliver medical supplies to local clinics.
Their mission statement is to:
Provide every human on Earth with instant access to vital medical supplies
Helping PUBLIC SAFETY
As we all know, the strain on the Police Service has been an issue for decades. With the current lockdown, the pressure on their service has become paramount. Several countries have handed over their patrol work to robots to help enforce compliance as cities across the world call for mandatory lockdown. Keeping people off the streets and safe.
In countries such as Spain, USA and China, they are starting to use drones fitted with cameras and megaphones to patrol from above. They have helped to disperse crowds, broadcast safety information, warning people of the lockdown rules and to stay inside. 
In China, their drones have taken it to the next step with fitted fever detections. Authorities in China have reportedly installed thermal imaging cameras to their drones that uncover a fever in a member of the pubic.
Robots are most definitely the way forward. Not only can they keep hospitals and healthcare workers safe. They also supply medical supplies quickly and efficiently and help an already strained enforcement service to serve the people better.
 An investment in robotics is an investment in human lives.