How a simple text message can help manage malaria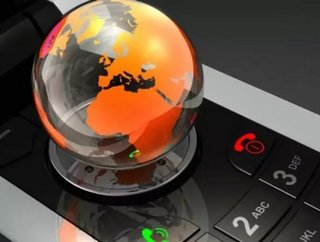 It is often thought that in countries where malaria is prevalent, just ensuring there are plenty of anti-malarial drugs to treat patients will be enoug...
It is often thought that in countries where malaria is prevalent, just ensuring there are plenty of anti-malarial drugs to treat patients will be enough to reduce malaria-related deaths. However, this is often not the case. In many African countries where malaria is widespread, a lack of infrastructure and computer technology means managing the distribution of anti-malarial medication is incredibly difficult, so although ACT drugs are available, a poorly managed supply chain means mortality rates are still high.
Three years ago a new project – SMS for Life – was launched to try and eradicate these issues and reduce the number of malaria deaths in Tanzania. The project was initiated by global pharma-co Novartis, in conjunction with Roll Back Malaria. Novartis approached Vodafone, who turned to their partner, UK-based software company MatsSoft, to supply the technology for the SMS for Life project.
"In Tanzania there was no shortage of anti-malarial drugs but once they were getting into the country, because there was minimal countrywide IT infrastructure, visibility of the location of stock was getting lost," explains Martin Scovell, the CEO of MatsSoft. "Health facilities would regularly find that they were out of one or more of the five ACT types, so when someone arrived at a health facility with malaria and they were out of stock of the relevant ACT, their prognosis was poor and mortality rates remained stubbornly high. This was an issue because they couldn't balance the stock levels to make sure there was a supply of each class of ACT in every health facility."
To combat this, those involved in the SMS for Life project implemented a stock management solution using mobile phones. It has been setup to work with the most basic of handsets. Every Thursday a simple text message is sent out to the 5,000 health facilities in Tanzania, prompting them to send back a stock number against the five different ACT variants and injectable quinine. "We get immediate visibility of what the stock levels are in each health facility," notes Scovell. "During the pilot we reduced stock-outs from around 70 percent of health facilities to virtually zero, so the positive impact on mortality rates and health outcomes has been significant."
Roll Back Malaria recommended that SMS for Life should be rolled out in other malaria affected countries. The project was also a hit with Tanzania's Minister of Health and Social Care, David Mwakyusa. "I am encouraged and excited by this type of public-private initiative which combines innovative thinking with low-cost technology.  It is a winning combination and a model I would like to see replicated to the benefit of all populations everywhere at risk of malaria," he said.
Following the SMS for Life project, Vodafone and MatsSoft launched the SMS for Health project, this time working with Pfizer as the main pharma-co sponsor. SMS for Health is focused on The Gambia and measures the stock levels of a range of key drugs, along with their use-by dates, to help manage stock rotation. "We also collect information about the sort of conditions that people are presenting with when they arrive at health facilities, which is very useful in exposing data to plan ahead for the spread of different illnesses," Scovell adds.
Within the past few months MatsSoft and Vodafone have added stock control software for leprosy and TB drugs to their innovative solution and they are now planning to take the projects into other countries.  "We are particularly talking to sub-Saharan African countries where there is a clear issue particularly with Malaria, but also with Asian countries for a whole range of different projects that can benefit from our proven technology."
An insight into the SMS for Life project:
The Healthcare Global magazine is now available on the iPad. Click here to download it.