How technology is powering innovation in healthcare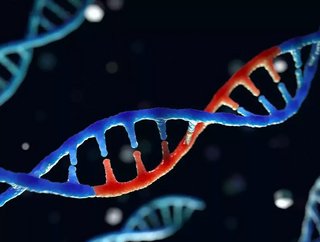 Shez Partovi, MD, director of worldwide business development for healthcare, life sciences, and genomics at AWS, on how technology is powering genomics...
Prior to the pandemic, the healthcare, life sciences, and genomics industries were already looking for ways to use technology and the cloud to advance medical research, drug development, and the entire patient experience, with the goal of improving patient care, advancing precision medicine, and bringing new therapeutics to market faster. What COVID-19 did was simply accelerate these forces. 
As the pandemic struck, it was all hands-on deck for every organisation around the world. For us, our primary focus was to provide support to our customers, so they could focus on serving their patients and supporting providers during this crucial time.
The acceleration of IT in healthcare 
The pandemic greatly accelerated cloud adoption in the healthcare industry, and this is expected to continue in the year ahead. We've seen healthcare organisations lean on technology and the cloud to get accurate, trusted information to patients and either reassure them, or quickly direct them to the appropriate level of care. Technology has also helped direct patients to educational information related to COVID-19, guidance on when to be tested for the virus, and instructions on what to do if they have a confirmed positive result. Furthermore, it has helped streamline research efforts, increased global collaboration, and facilitated vaccine development – all while organisations support their employees working from home.
One example of this is at The Jameel Institute at Imperial College London. They are using cloud technology to accelerate COVID-19 disease modelling work. They provide public health agencies and governments around the globe with real-time estimates to inform the COVID-19 outbreak response, using a combination of machine learning and data science methods. Thanks to the cloud, the Imperial College COVID-19 response team can now store more data, share more information and experiment with different methods in ways not previously possible. 
In Spain, the Institute for Research in Biomedicine in Barcelona is collaborating with AWS to develop an artificial intelligence computational tool to extract and 'read' relevant information from scientific articles on COVID-19 at high speed. The tool uses AWS compute and storage services to enable automatic analysis of scientific articles. It allows scientists and researchers around the world to process the huge volume of COVID-19 information at a rate that would not be possible manually. Through this work, they aim to generate an open access drug database for treating COVID-19 and have already identified more than 150 compounds that are potentially active against it.
Driving innovation in the public sector 
When the pandemic began, all organisations had to become more flexible and streamline the way they worked in order to get through this crisis. This was especially important for public sector organisations which were working around the clock. 
In response to the crisis, we've seen public sector organisations turn to the cloud and technology in order to speed up processes - both internally and externally. As a result, we have seen more innovation and movement in the past few months than we have seen over the last two years. The agencies and departments that were positioned to take action were those that didn't worry about legacy IT; instead, they focused only on their mission.
For example, Nye Health in the UK built a scalable desktop and mobile-based NHS-compliant platform that allows all NHS staff in the UK to offer consultations to patients via video or phone call from any device, anywhere. Using AWS, NYE Health has the flexibility to scale its business quickly and easily and in a secure way to meet the increased demand from clinicians and patients during the COVID-19 crisis. Nye Health's telephone and video call system is fully encrypted and compliant with NHS Digital standards. The platform currently covers more than 10 million patients and is growing by as much as 150 percent a week, facilitating thousands of virtual/online patient consultations each week.
What's next? 
While we can't exactly be sure what 2021 will bring, the biggest barrier to ensuring doctors have the most complete medical history on any patient, at every point of their care, is the lack of interoperability among systems preventing data and electronic health records from following a patient throughout their care journey. This results in a fragmented view of a patient's health history when they meet with physicians or when in need of emergency care. 
Bringing this information together is a manual and time-consuming process. But, this is one of those pivotal moments in time when we have an opportunity to identify and work to fix the underlying problems that plague our system, with so many research, health systems, governments, and enterprises pooling efforts and data to better understand and combat COVID-19. 
The year ahead provides an opportunity to evaluate interoperability and data sharing approaches to determine how the industry can work together to provide better care and save more lives globally.