Huawei and Phillips will collaborate on a new cloud-based healthcare solution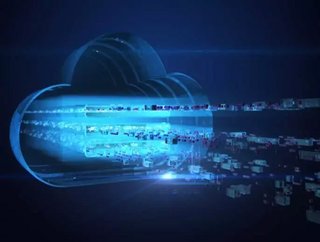 Rapid disruption is happening in the healthcare space. At the end of 2016, Huawei and Philips signed an MOU to build a new, cloud-based healthcare solut...
Rapid disruption is happening in the healthcare space. At the end of 2016, Huawei and Philips signed an MOU to build a new, cloud-based healthcare solution for deployment in China. The country is becoming home to an increased ageing population and limited resources, which has seen the need for the healthcare industry to become increasingly digital and patient centric. The use of digital technologies will therefore deliver increased accuracy within diagnostics and analytics and enable the ability for medical professionals to provide exceptional medical treatment surrounding chronic, long-term conditions.
Testing surrounding Huawei and Phillips' healthcare solution has now been completed, at which the project is now looking towards a future where cloud and machine-learning will digitalise and disrupt the healthcare vertical with unprecedented speed and reach. 
Targeting China's smaller urban centers, the two companies will expand high-quality, cloud-driven healthcare to communities which lack advanced healthcare solutions or physicians with specialist skills. 
The use of cloud AI will enable the processing of large volumes of data in a shorter timescale, and deliver greater accuracy than traditional medical professionals. Ludwig Liang, Head of Population Health Management for Philips in China, has explained the significance of this within China's tier-2 cities, as many physicians "don't necessarily have the skills to read image diagnostics like MRI scans and CT scans."
"If you ask a doctor to process thousands of images a day, he may miss something. In contrast, AI is adept at spotting patterns in big datasets. For terminal illnesses, machine learning solutions hosted in the cloud can make a real difference in a patient's prognosis.
Cloud AI in the healthcare domain can therefore benefit individuals, physicians, and populations."
Accessibility
Mobile technology and apps put personal healthcare management and control back in the hands of the patient, enabling a move away from a reactive and sporadic model to one that's proactive and always-on. "Using an app, people get objective data from a cognitive device, rather than just the word of someone they might not trust," adds Liang. 
Related stories
Through this transformation, patients will be able to approach consultation with healthcare professionals on a more informed level, with personal healthcare expanding into predictive monitoring, pre-emptive action, and even remote diagnostics and treatment. For example, data from a life-logging app that records your habits can work in tandem with wearables that monitor your physiology. Data can be sent to your physician in real time if, for example, your heart rate indicates a possible problem, "We can set a threshold that will alert your doctor so they become aware of something you may not notice," says Liang. 
However, will the older population be left behind in the face of such technological advancements? "We have to admit that we're heading into new areas, how healthcare can be extended from hospitals to homes and leveraging apps and connected devices," comments Liang. And, for Liang, the concept of extended healthcare is very important – treatment will no longer start and stop in a hospital or doctor's office after someone becomes sick. Apps, sensors, smart devices, and the cloud will in effect mean "you have your own health team on call 24/7."
Increase of wearables
Wearable technologies are becoming increasingly commonplace within the health and wellness sector. In the future, we can expect bio sensing functionalities to offer a broader overall picture of one's health, with advances in machine learning promising much greater predictive power. "For example, a smartphone might employ voice analysis technology to identify stress, heart disease, or Alzheimer's based on vocal patterns," observes Laing. "Your steering wheel may be able to pick up on the onset of Parkinson's disease from small tremors in your hands; or your shower or bath might be scanning you for tumours on a daily basis."
Reduced workload
Cloud AI can eliminate a lot of the repetitive work for physicians. Doctors will be able to offload part of their work tasks, such as diagnostics to computers which are far superior at observing patterns. For example, strokes are caused by blockages or bleeds, but there's just a 45-minute window to make a diagnosis and begin treatment to dissolve a clot when the first signs appear. However, it can take hours – or even days – for a shadow to appear on a scan that's recognisable to a doctor. 
Doctors will also be able to increasingly share information and conduct research using massive data sets that can be instantly mined. "[Doctors] collectively can record a huge amount of data from different cases over a long-time period," says Liang. "So, they have a better chance of understanding different diseases and identifying how they can provide more effective treatment for patients."
Cloud AI and the analysis of huge data sets will mean healthier overall populations, where trends can identify potential epidemics, implement constant monitoring, and facilitate AI-enabled research into rare diseases and sub-populations or geographies that are too fine-grained for humans to analyse.
The Philips-Huawei solution will go some way to levelling the playing field by cutting costs and increasing the efficiency, speed, and accuracy of diagnostics and treatments. "Our collaboration basically covers a cloud platform, but it also includes IoT connectivity and solutions," says Liang. "We've tested our solutions on Huawei's cloud and we're very satisfied with the results. Now it's about both companies working together to go to market."