Icertis: MedTech complexity demands new contract models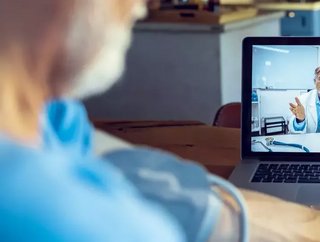 Ways of doing business are changing, increased risk, rising costs, & new structures demand new models for commercial relationships in MedTech, says Icertis
The business landscape in healthcare is changing. Increasing risks, rising costs, and new pricing and payment structures are demanding that providers in the industry rethink their models for commercial relationships. 
To gain an understanding of the change, some examples include the shift from the purchase of medical equipment outright, to device-as-a-service models; changing regulatory policies that favour value-based care, linking procurement to healthcare outcomes; and the transition from inpatient to outpatient care affecting payment rates putting financial pressures on MedTech companies.
It is these commercial shifts that are changing the way contracts are structured. "new models are driving a shift to longer-term contracts, dynamic pricing terms that are configurable over time, and more intricate relationships with many more partners," said Icertis.
Maintaining the balance: Adapting to business environments while staying on top of regulations
With the healthcare industry being a regulatory minefield, it will be important for MedTech companies to adjust to new ways of managing contracts, but to also stay on top of regulatory and commercial fundamentals that govern contracts. 
Put simply, "MedTech contracts are more challenging to manage and track than ever before. Given this business context, manual contracting methods are not up to the task," said Icertis.
The risks 
With the current contract management methods, MedTech companies risk establishing 'less-than-optimal' terms at the outset or missing their margins later on. Companies may not even know how their deals are performing if they can not view their contract data holistically. 
"All this comes in a business environment marked by extremely tight margins and emerging competition. MedTech companies need to do more than just keep up with the current challenges. They need to stay out in front of them," commented Icertis.
The power of contract intelligence 
"Contract intelligence is advanced digital contract management that links the entitlements and obligations in any kind of contract to your critical business processes," explained Icertis.
By harnessing contract intelligence in MedTech, companies can ensure:
All agreements are compliant

Commitments are being upheld

Appropriate actions are being taken to address dynamic conditions

High-value insights in real-time are being produced

New information continuously improves the system to be smarter and faster
"By transforming unstructured contract information into structured data for integration into other operational systems like CRM, CPQ, and ERP (Invoices, AR), MedTech companies can use it to drive contract terms, configure pricing, set up rebates, and offer the right incentives in every deal," explained Icertis.  
"The desired intent of every deal is always properly memorialised in every contract. Later, once the contract is executed, system integration further empowers managers to ensure the intent of the contract is carried out in practice."
Advanced contract lifecycle management (CLM)
By delivering contract intelligence via an advanced CLM software MedTech companies can ensure their contracts are executed to provide maximum benefit and maximum profit. Intelligent insights can also help to improve negotiations and increase contract performance.
"Contracts are the engine that drives modern MedTech commercial models. With contract intelligence, MedTech companies can transform their contracts into a strategic advantage and stay out in front," Concluded Icertis.