The impact of digital transformation in healthcare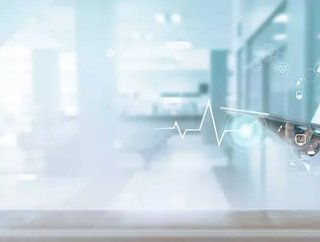 Joris Verdickt, Edge & Segment VP at Schneider Electric Europe, discusses digital transformation and IoT in healthcare...
The healthcare sector is no stranger to the need for adaptability. From general practitioners to the busiest and most critical care wards in hospitals, the industry is one that quickly develops and evolves, with technology advancements driving rapid change each year. 
With over 10.34m Internet of Things (IoT) connected devices expected to be used across European healthcare by 2025, advances in artificial intelligence (AI), connectivity and data proliferation mean today's legacy networks and IT systems require a dramatic rethink. Now, amid a period of accelerated digital transformation how are IT professionals within the sector adapting to the pace? 
Among the changes are several priorities, which remain key to delivering patient care. These include, but are not limited to, improving patient satisfaction, ensuring patient and staff safety, and improving process efficiency. Mission-critical IT has become paramount to support the delivery of digital services, and in order to meet increasing demand the sector has needed to turn to technology providers to ensure operational continuity for increasingly digitized treatments, and security for protection of patient data. 
Through 2021, the global AI and IoT market is expected to grow within healthcare by an extensive 40 per cent, reaching a total estimated value of £5.5bn. AI and the consequent data usage are stepping into the spotlight due to the significant benefits they can bring to patients, such as risk mitigation, localised access to information, service automation and centralised cloud storage across distributed sites. Furthermore, new software systems provide visibility and remote insight where lack of access has become a growing concern, and with increasingly restricted access to healthcare sites, this has become key for continuity. 
As we continue transitioning towards a world in which 'always-on' culture is prevalent, this need becomes intrinsically embedded within the healthcare sector. By utilising digital healthcare solutions, patients can now benefit from the expertise of the sector's professionals from anywhere, consequently providing a better standard of care, patient experience, and importantly – keeping readmission rates low. As with the use of AI, the market for remote patient monitoring is growing at an immense speed and is expected to reach over £23bn by 2023. Here, the underlying digital infrastructure plays a crucial role. 
What is driving the need for network transformation?
Within the healthcare sector there is a clear focus on virtual and remote clinical aid, which is driving an urgent need for digital connectivity, resilient IT and uninterruptible power across the sector. Yet, crucial to this adaptation, especially where technologies such as AI and VR are all accumulating, is speed of deployment. How can healthcare professionals balance rapid IT transformation to meet growing demand for digital care with the need to make networks more secure, resilient and connected? 
Of course, at the heart of this change and growth, remains patient-centric service delivery, which lies as much with the professionals in question as much as it does with the supporting IT infrastructure. It's clear, however, that with increased digitization and data-centric care, healthcare networks are facing enormous strains in terms of latency and power usage.
The key challenges at present focus on the premise that power failure is simply not an option. Uptime and availability are more critical than ever, visibility has never been more crucial, and latency, especially where applications like robotic surgery are concerned, cannot be tolerated. 
In the best interest of providing the best possible patient experience, IT systems are depended on as if downtime isn't even a possibility. Collectively, these challenges create a vast hurdle for the IT staff working behind the scenes– be it in a hospital ward, a nursing home or a GP's surgery. 
Ensuring continuity across distributed networks
With greater understanding and the need for increased digitization, the healthcare sector, subsequently must overcome the significant challenge of data consumption. Since the implementation of GDPR regulations in 2018, the storage, safety and location of people's data has been an increasingly important discussion. 80 per cent of the UK public, for example, state they want "tighter regulation" on how organisations such as Amazon and Google access or use public data. 
To ensure that all healthcare organisations, regardless of scale or type, are supported through these ever-changing and demanding times, there are several ways in which IT teams can ensure their greater on-site security. 
The first is investing in (or upgrading) existing physical infrastructure systems to ensure they have the capability to match the power demands. The next step is to guarantee resilient power, which often means that healthcare equipment and the supporting mission-critical IT has the right level of continuity in the event of an outage. Uninterruptible Power Supplies (UPS), for example, ensure battery-based backup power in the eventuality of a blackout or failure – consequently allowing for continuity within the network infrastructure and continuous patient care. 
To protect patient data, secure edge computing solutions and micro data centres offer standardised, repeatable and pre-integrated IT systems that support increased digital demands. For IT professionals with multiple sites, knowing that their infrastructure will perform as expected from the moment it is operational provides both peace of mind and the ability to support both on-premise and cloud-based applications within a single system. Such edge computing systems are resilient, quick-to-deploy and offer great performance benefits, ensuring application availability, while helping to modernise previously outdated networks. 
Finally, but crucially, is the use of remote monitoring software. For IT professionals to enjoy a healthy and resilient infrastructure system, they must have one thing – visibility. Utilising a remote management system can help to identify any areas of weakness in a network, highlight potential errors pre-emptively, from anywhere and at any time, while guaranteeing uptime across distributed sites by acting before any damage from faulty equipment is done. 
Digital connectivity, resilient IT and uninterruptible power are becoming transformative for the sector, and by ensuring these three facets are addressed in a holistic and integrated manner, IT professionals within healthcare can ensure patient care remains the key priority.